10″ Custom Pizzeria can be found at The Hamlet in Braddon, Canberra. Braddon is the on trend foodie hub, and The Hamlet is street food via food vans. This is such a vibrant area of the city. If you like food, then check out the Food Lovers Guide to Braddon, for a complete listing of all of the food outlets as well as the food vans in The Hamlet.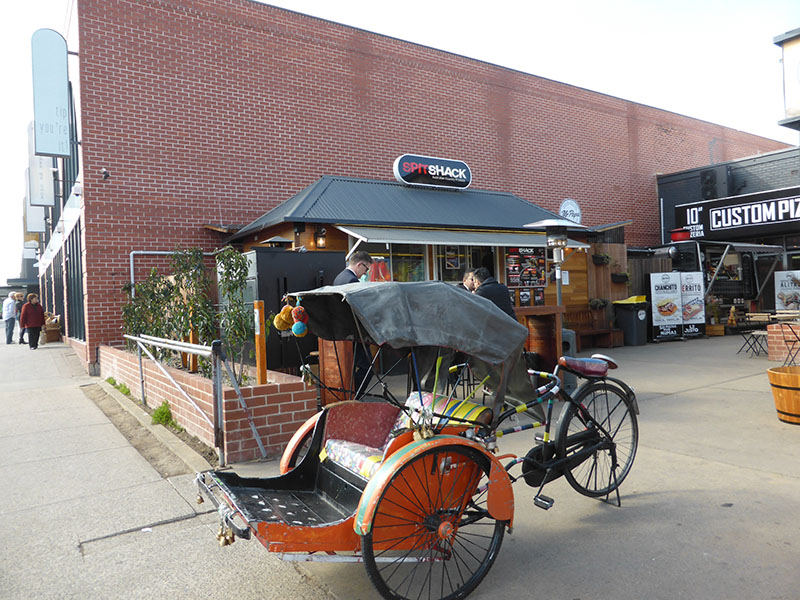 The main streets in Braddon to get your hip foodie fix are Elouera, Mont and Lonsdale Streets. It is in Lonsdale Street that you will find 10″ Custom Pizzeria, tucked into the corner of the food trucks venue the Hamlet. Strictly speaking it is a shopfront, and one that is sought out by a very diverse demographic of people.
As one suit said to another, "these are the best pizzas in Canberra" and he may well be correct.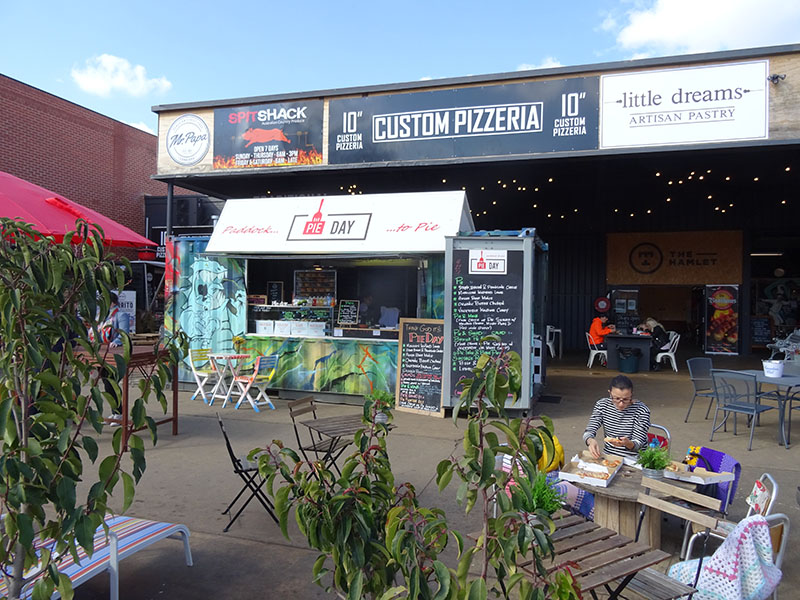 The Hamlet opened in November 2014 and will only be open for a few years in its current form.
You have choices at 10″ Custom Pizzeria. You can design your pizza by walking along the counter and selecting your ingredients for your own bespoke pizza. But seriously, some of their offerings are so unique, why would you bother. Peri-Peri Chicken with coriander, roast Peking duck, pork and apple sauce and even a chickpea, broccoli, kale and quinoa pizza. These are wood fired pizza cooked quickly under high heat in special pizza ovens. Think 3 minutes cooking and they are cooked to perfection. These are from the Napoli school of pizza making, meaning that they are very good.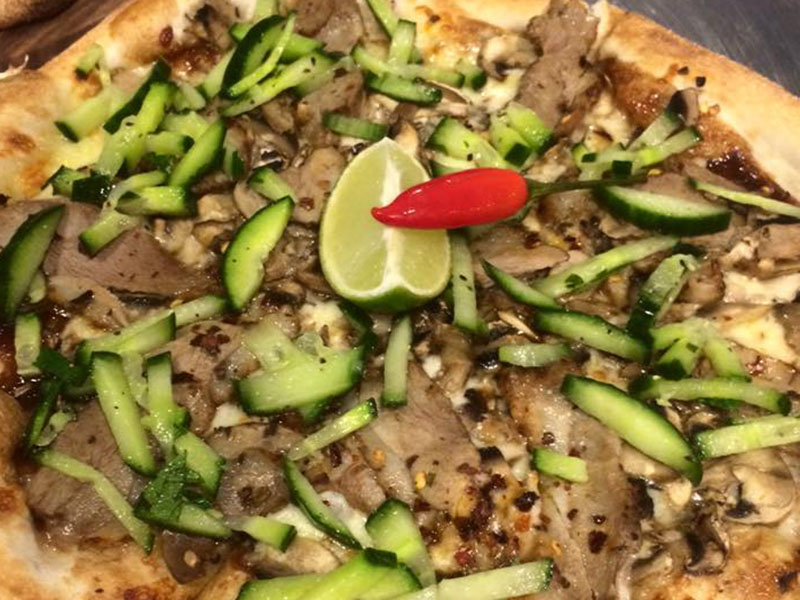 The owners, Owners Joe Pelle and Sam Tinelli are long time foodies in Canberra and pride themselves on their product, and it is here that they succeed when you see the customers discussing the pizza.
We ate in once and got take away another time because the weather was foul, and we were staying around the corner in the perfectly located Medina Serviced Apartments
Address: 16 Lonsdale St, Braddon ACT 2612
Phone:(02) 6247 1010
Find out a lot more about Canberra, from those who know at Visit Canberra