Here are the 7 Best Cat Cafes in Tokyo. Cat cafés are springing up all over the world, but have always held a special position in Japan. The world's first cat café, "Cat Garden" opened its doors in Taipei, Taiwan, in 1998. Japanese visitors to Taipei loved this concept, and it was in Tokyo that the cat cafes became very popular.
A cat cafe is a place where individuals, couples, group of friends or families can enjoy their favorite coffee drink and watch or play with the cats. Many cats cafes in Tokyo started because people live in small apartments, work long hours, and can't keep a cat. So the next best thing was a place to go and play with cats while having a coffee.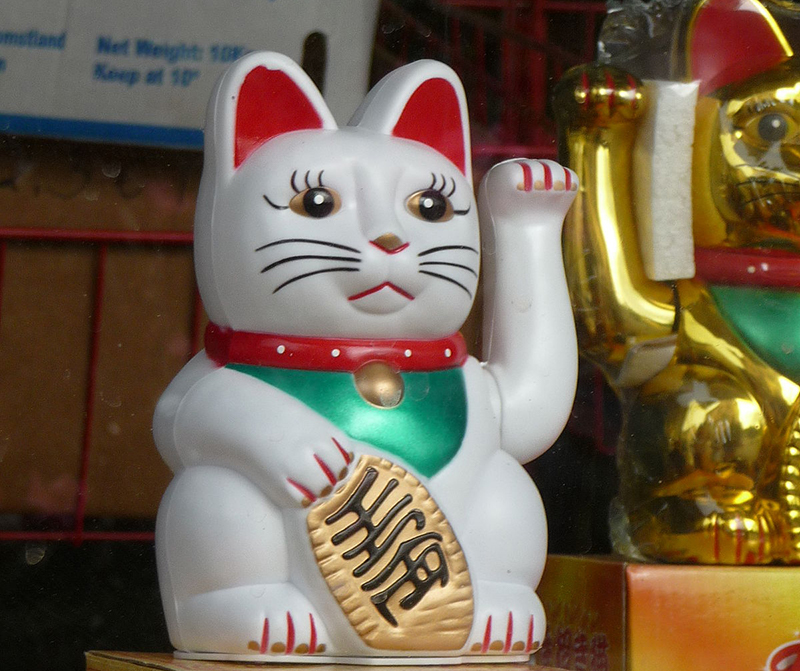 Japanese people have always loved cats
There are shrines that worship cats as gods across Japan and cats have also played a part in folk beliefs through the ages. Many people believe that they are magical. There is even an island in Japan called, Aoshima Island in Shikoku area, which  is also known as a cat island. The catch-phrase of this island is "15 residents and 100 cats, the cat paradise".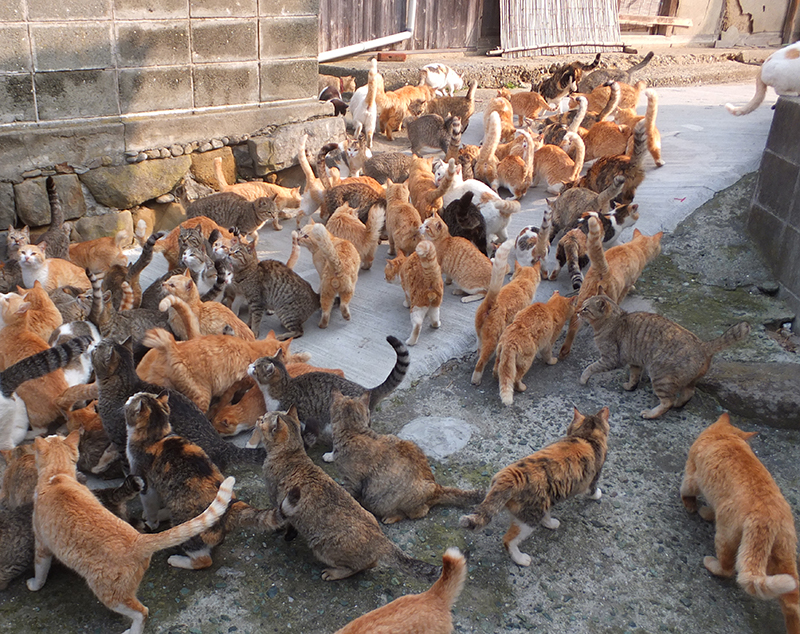 Etiquette when visiting a cat cafe in Tokyo
1. Remove your shoes before entering
2. wash your hands carefully before and after entering the cat area.
3. take photos but do not use flash photography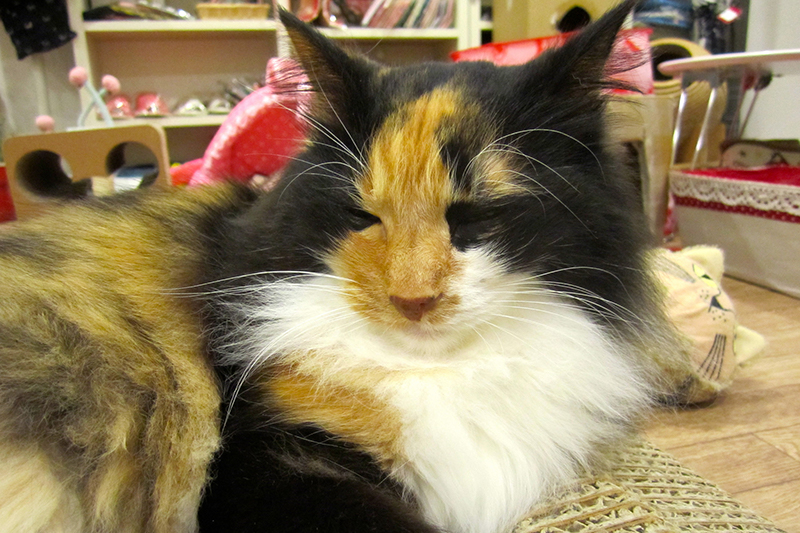 Flickr image Amy Jane Gustafson
These are the best Cat Cafes in Tokyo.
Let us know of others in the comments section.
1. Neko no Mise 
This was the first cat café to open in Tokyo, Japan in 2015. It is located in Machida, a city in the southern part of Tokyo prefecture
Address:  Tokyo, Machida-shi, Haramachida, 1-2-9-202
Hours:   10 am daily
2. Asakusa Nekoen
All of the cats are rehabilitated strays that are now up for adoption. The owner has been rescuing cats for the past seven years. Your patronage helps them to rehabilitate more cats.
Address: 6F Umamichi Myoukenya Building, 3-1-1 Asakusa, Taito, Tokyo
Hours: Monday to Sunday 11:00 AM – 9:00 PM (except Tuesdays, closed)
3. Cat Café Calico in Shinjuku
There are more than 50 cats in the two-level cafe. It is located in the heart of Shinjuku's vibrant Kabukicho district.
Address: 6F Fuji Building, 1-16-2 Kabukicho, Shinjuku, Tokyo
Hours: Monday to Sunday 10:00 AM – 10:00 PM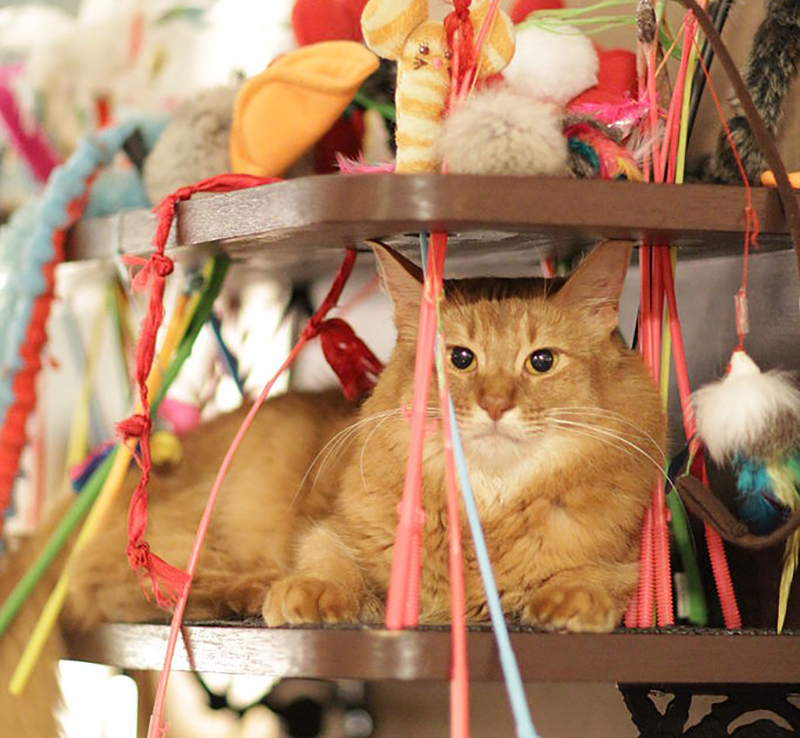 4. Cat Café Cateriam
The Cat Café Cateriam is located in in Shimokitazawa, and is for trendy cats. Many have their own Twitter and Instagram accounts.
Address: 2F Montblanc Building, 2-26-6 Shimokitazawa, Setagaya, Tokyo
Hours: Tuesday to Friday 11:00 AM – 9:00 PM, Saturday & Sunday 10:00 AM – 9:30 PM; Closed on Mondays
5. Nyanny in Akihabara
A Japanese home converted into a cat mansion, so expect a lot of cats, lots of coffee and lots of loving
Address: 4F Saison Akihabara, 4-8-3 Sotokanda, Chiyoda, Tokyo
Hours: Monday to Sunday 11:00 AM – 9:00 PM
6. MONTA in Asakusa
Asakusa is home to Sensoji, a very traditional Buddhist temple. While you are there, check out the cat cafe – MONTA.
Address: 8F Satellite Fuji Building, 1-5-2 Hanakawado, Taito, Tokyo
Hours: Monday to Sunday 11:00 AM – 8:00 PM
7. Neko JaLaLa in Akihabara
With breeds like Abyssinians and Main Coons, this has some serious cat cred.
Address: Sotokanda, Chiyoda, Tokyo
Hours: Monday to Sunday 11:00 AM – 8:00 PM
Featured Flickr image Isabell Schulz
Have you visited any of these 7 Best Cat Cafes in Tokyo? Tell us about any others you like, anywhere in the world.