Boardwalk Café, Ulladulla
The Shoalhaven area on the south coast of NSW, Australia is a foodie's paradise. From bespoke wineries, to Rick Stein at Bannisters, the one thing that you are guaranteed is that the food is fresh and it is excellent. We stopped at the Boardwalk Café, Ulladulla for breakfast on a lovely sunny day.
Boardwalk Café, Ulladulla was immediately appealing because the view is over the harbour where the fishing fleet comes and goes, bringing in the seafood that the Shoalhaven is famous for, and why Rick Stein set up a restaurant here in Australia.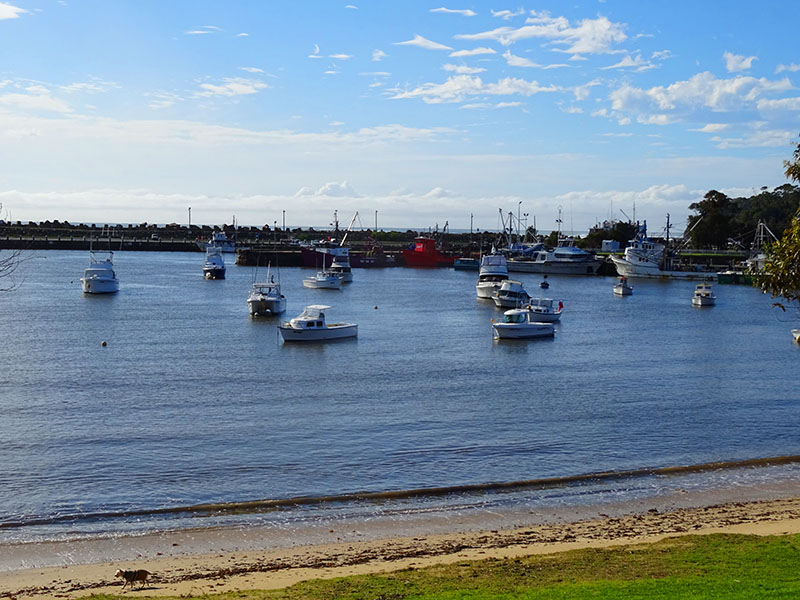 The next thing that grabbed our attention is color. This is a café that is not afraid to use color and it looks fantastic. With Boz Scaggs playing in the background, the sun shining on the red Adirondack chairs, you couldn't help but feel content.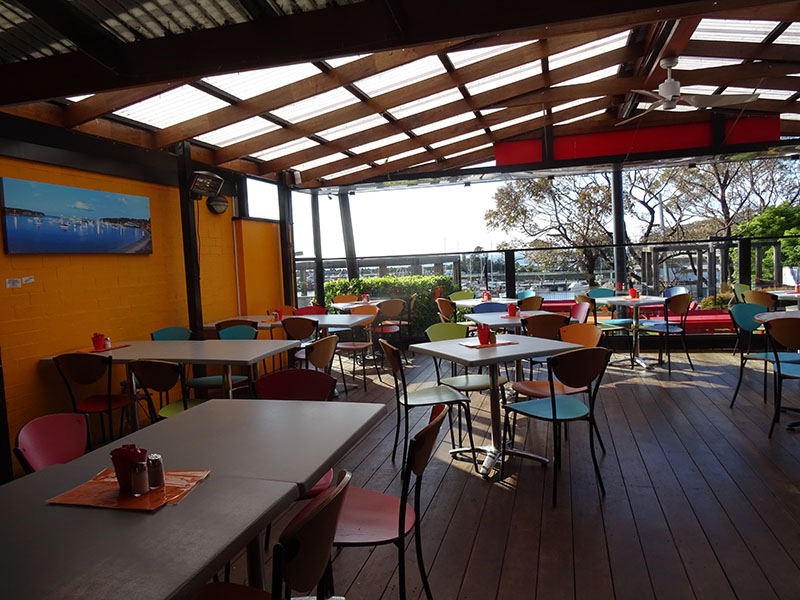 We had coffee and because the smell of the fresh banana and berry bread was so appealing we went with this and it worked. If we had been hungrier we would have had a full meal, and there were many to tempt us.
The menu has many gluten free offerings, and that has to be a good thing.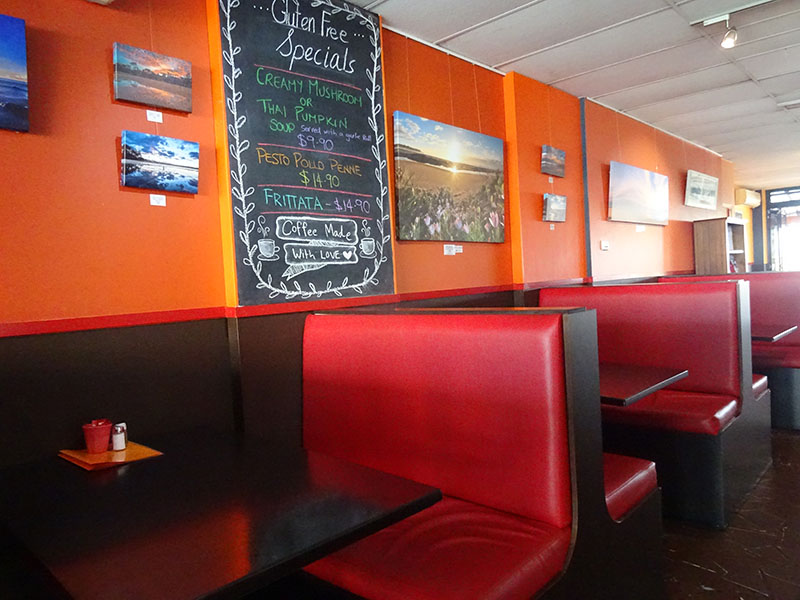 You can't beat the view. You can't beat the service. You can't beat the cheerful décor. Yes, we would stop here again, and we will be back to the Shoalhaven area because we love food.
The Boardwalk Café, Ulladulla is smack in the middle of the seaside town, opposite the Post Office.
Boardwalk Café, Ulladulla
Address: 1/92 Princes Hwy, Ulladulla NSW 2539
Phone:(02) 4454 2555