Boston Tea Party Honiton in Devon, in the United Kingdom
Devon is World famous for its cream teas, a tradition that is thought to have originated in south-west England as long ago as the 11th century. Some think it was the monks who had clotted cream and jam on their bread with tea that gave rise to this quintessential English custom. Anyone visiting this area today certainly would not miss the many quaint tea rooms serving tea and freshly baked scones to be topped with local clotted cream and strawberry jam.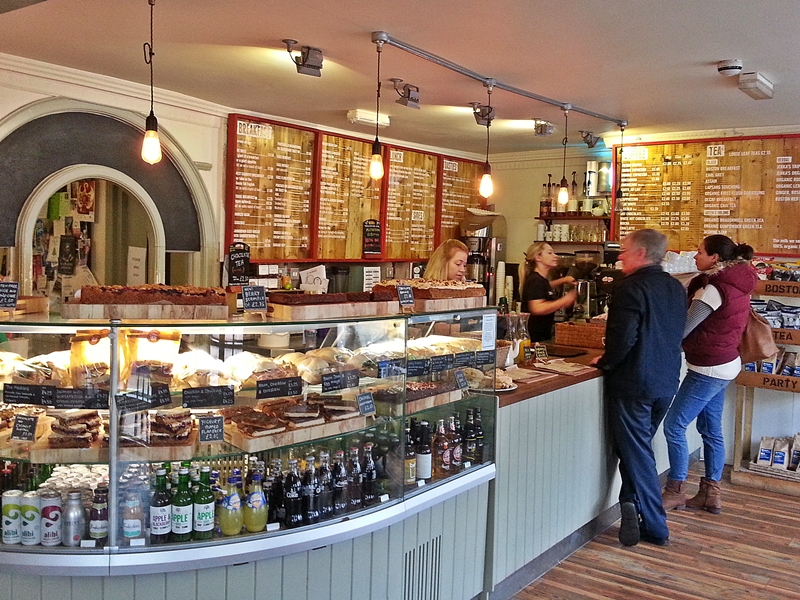 But Devon is very definitely not all tea and scones. The Boston Tea Party on the Honiton high street is more of an urban café and coffee house than a typical Devonshire tea room. Originally an important staging town on a Roman road that ran east-west across southern England, the area attracted Flemish lace makers during the Elizabethan era. Honiton lace became so reputable that a few centuries later it was used in Queen Victoria's wedding dress.
There are no lace table cloths and napkins in the Boston Tea Party – it is much more relaxed and informal. A homely, rustic feel  is created by bare floor-boards, pine tables and chairs, and great big sofas in front of the large shop windows.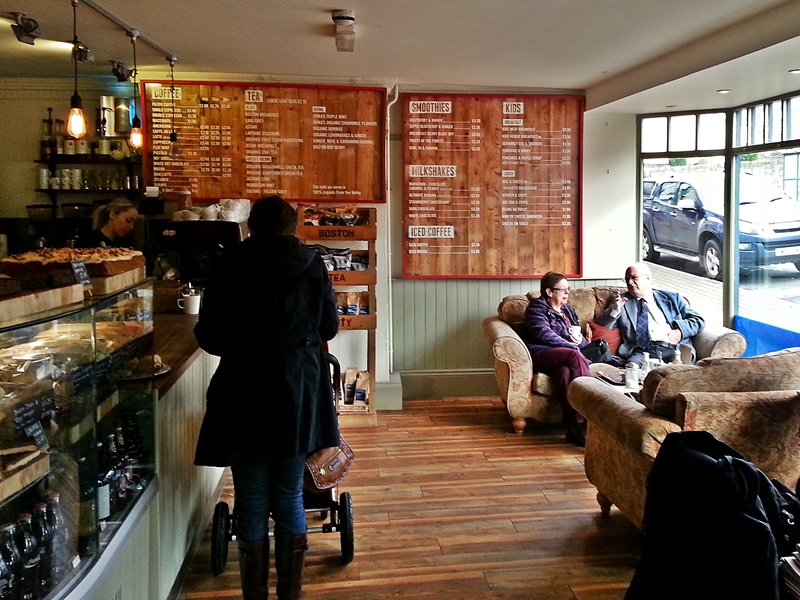 The Boston Tea Party offers the usual range of hot and cold beverages; my favourite is their white hot chocolate – unlike any hot chocolate I have had elsewhere. There is always a good range of fresh cakes and biscuits, and even a scone for anyone who is feeling a bit peckish. But they also serve more substantial meals using organic and free-range produce. The portabello mushroom burger is making my mouth salivate just thinking about it!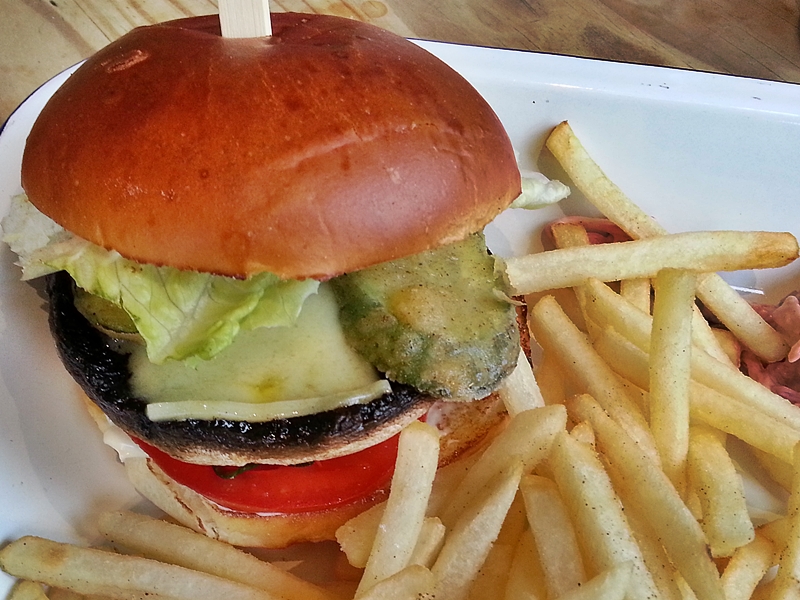 The ethos of the café also comes across in the regular events held here. As a popular venue in a smallish rural town, The Boston Tea Party is more than a tea room or coffee shop, it has become something of a community café. Besides regularly putting on live music, once a month the café promotes debate about issues of sustainability with alternative cinema evenings.
Everything about The Boston Tea Party is what I look for in a café I like to return to: a place to relax on a sunny day (there is a garden at the back) or to get in from out of the rain, a friendly welcome, and a commitment to social responsibility in everything they do and provide. They have all of this in spades, which is why for me The Boston Tea Party is the best coffee shop in Honiton.
Boston Tea Party
Address: Monkton House,
53 High St Honiton, EX14 1PW
Opening hours: Monday – Saturday 7 am – 6 pm, Sunday 8 am to 5 pm
Thanks to Thomas Dowson Founder and Author of Archaeology Travel for sharing this little gem with us