Corner on Bellair Melbourne
Melbourne is blessed with a crazy amount of fabulous cafes and, thankfully, my favourite is just a short walk from my house – the Corner on Bellair. It is located at 170 Bellair Street, Kensington, right by Kensington train station in Melbourne's inner North West.
This café is situated on a leafy street at the end of a strip of cafes. It is cozy, which means occasionally it can be full, although we usually have no problems getting a table. The tables are both inside and outside. The menu is extensive. They have many Australian, Italian and Thai dishes on offer with a special "Thai at night" menu in the evenings which is meant to be delicious.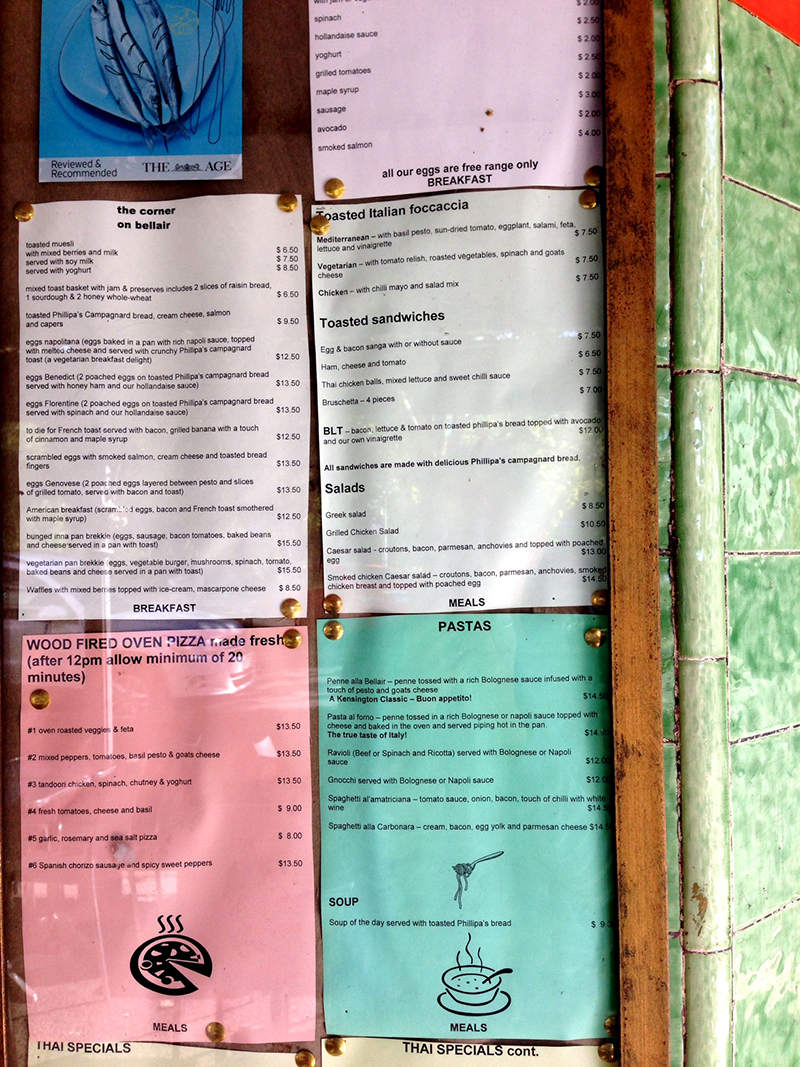 The Corner on Bellair has a great, friendly atmosphere and my kids have always been made to feel welcome. They will usually pull out some stickers or colouring books. For people without kids, do not worry! My kids are surprisingly the only ones I have seen here. I also often come here alone with my laptop to get some work done. The service is great and fast.
Unfortunately, I am not a coffee drinker so I cannot comment on that except I can tell you that they come in massive mugs. However, I can safely say that this café has perhaps the best breakfast in the world. The signature dish is called "Bunged inna pan" and is basically a collection of yummy breakfast ingredients including baked beans, sausages, tomatoes and eggs coated in cheese. They have been, well, bunged in a pan and cooked with some toast on the side. There is also a vegetarian version. Both taste brilliant and are very rich and filling.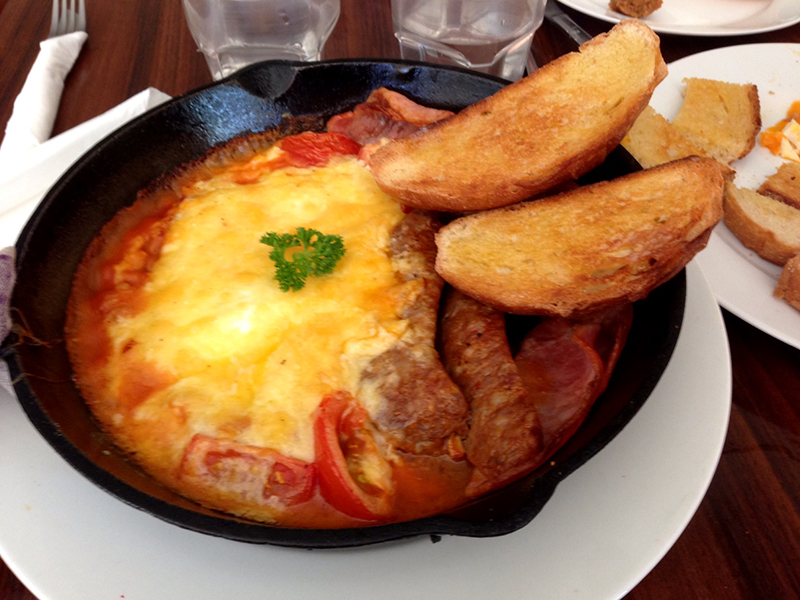 The Corner on Bellair is a great option when you need a delicious filling breakfast or a nice place to hang out in close proximity to Melbourne's CBD while feeling like a long way away.
A recommendation by workhomelife
Location
170 Bellair Street
Kensington VIC 3031
Contact details
Phone: 9372 2844
Opening hours
Tue – Sun: 9am – 10pm
Closed Mondays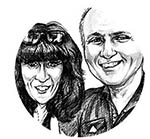 If you want to have
your coffee shop featured
on Best Little Coffee Shops, drop us an email
bestlittlecoffeeshops@gmail.com