Crooked Tree Coffeehouse is an independent, neighborhood coffeehouse that operates in the historic State-Thomas district of Uptown Dallas.
People, atmosphere, coffee, that's the motto Crooked Tree subscribes to. Located in an old wooden house the Crooked Tree feels homey. The atmosphere stands out, as it is eclectic and comfortable. It has that living room feel
The warm colored walls, hard wood floors, comfy vintage couches and chairs, all inviting you to bring your friends and stay for a while.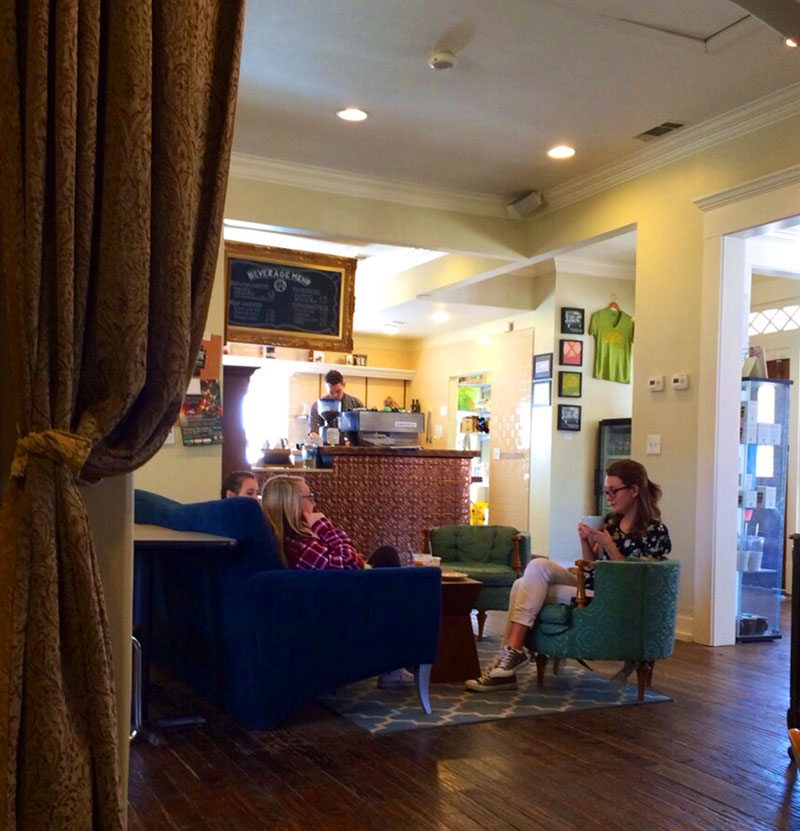 Crooked Tree is all about the setting and the atmosphere. There is art on the walls by local artists.
There's also seating on the front porch and out back, which are things that people look for in a Best Little Coffee Shop. The ability to walk in and feel at home is the coffee shops asset.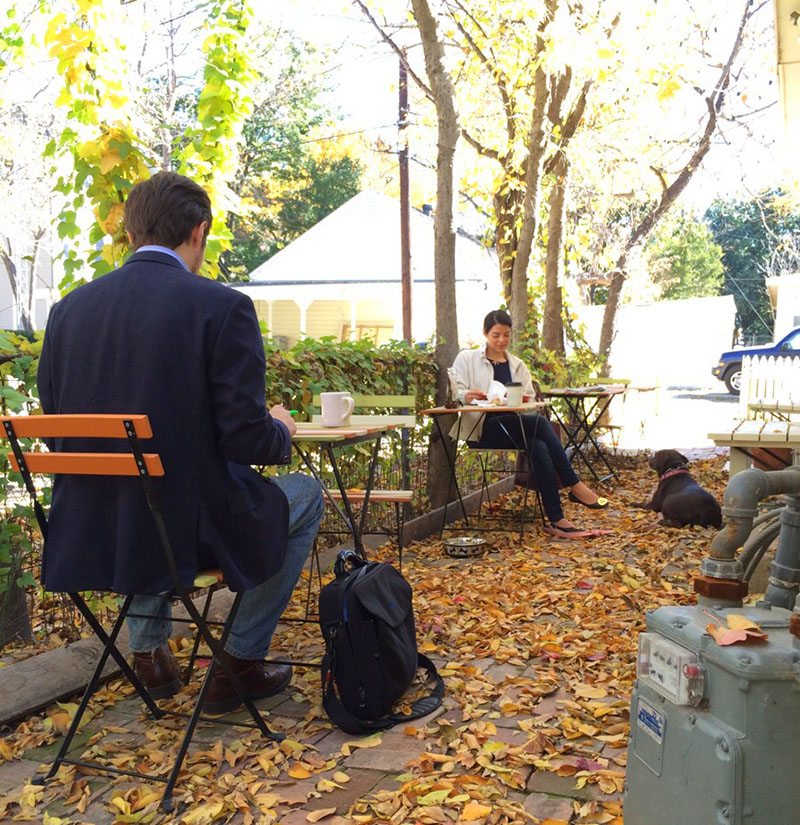 Coffee is sourced from a local roastery and the owners are passionate about economic responsibility from the farm to the customer. Most of their coffee is locally roasted by Oak Cliff Coffee Roasters, where they buy directly from farmers to ensure quality of taste and economic responsibility. They believe in doing business based on good personal relationships …and they do know how to make a nice frothy foam for your cappuccino. There's a nice selection of sandwiches and bakery items as well and the pastries, which come from local bakeries, such as Empire and Zenzero.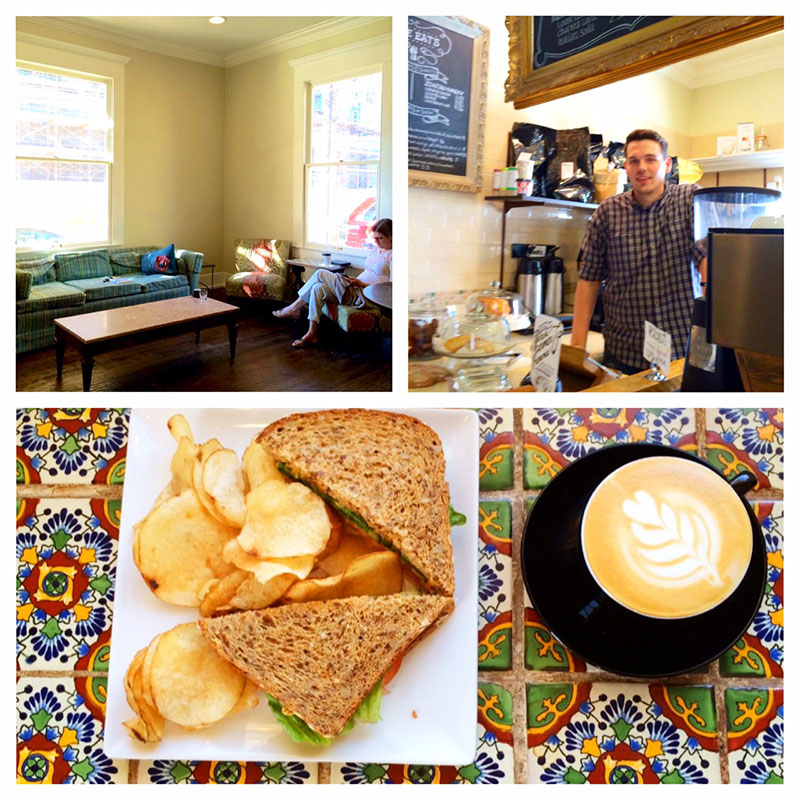 Customers of Crooked Tree like the ambience of the place, the coziness and the furniture and quiet music. When the staff works well together as a team, as these people do, it makes the atmosphere of the coffee shop chilled. Another worthy mention is their chai, which receives rave reviews.
Whether you go here to work as they have free Wi-Fi, or just to socialise or to soak in the atmosphere – Crooked Tree Coffeehouse, Dallas Texas will meet your needs.
Great location, good service, ambiance, and of course good coffee. Grab a cup of joe and stay for a while.
Thanks to Penny Sadler, a travel writer and author of the blog Adventures of a Carry-on for sharing this Best Little Coffee Shop.
Crooked Tree Coffeehouse
2414 ROUTH ST DALLAS, TX 75201
M-TH 6 A.M. – 11 P.M.
FRIDAY 6 A.M. – 12 A.M.
SATURDAY 7 A.M. – 12 A.M.
SUNDAY 8 A.M. – 9 P.M.