Port Kembla is one of those suburbs of the city of Wollongong , NSW Australia that has never been the go to address; however it is coming right on to the radar with its quaint village spirit and the fact that many major events are now being held here.
Wollongong is just 80kms from city and many people are finding that these city that is located between the mountains and the sea, is a perfect base to explore Sydney and the surrounds that include rain forests, escarpments, and a vibrant urban centre. As home to a major international university, and a highly multicultural city that lure of Wollongong is seeing a major revitalisation. This has bought students, lecturers, and lots and lots of visitors who love the beach coastline.
I love Port Kembla because it is a village, far removed from its steel past.
This is a  village and the entire place has a community feel about it, and that is what Enigma Coffee Emporium exudes. It is a café that has been decorated beautifully, but more than that, it is where locals and visitors walk in and it feels like you are a part of something special.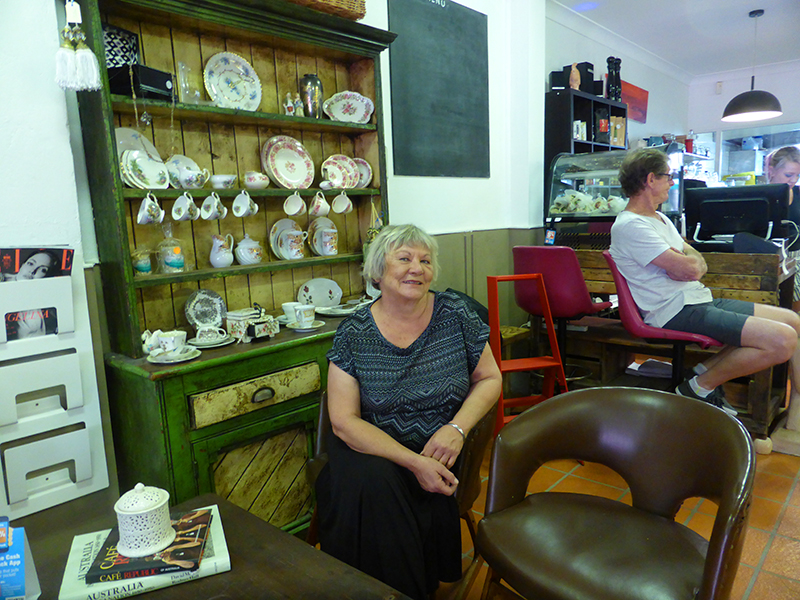 Port as locals call Port Kembla, reminds of where Newtown and Redfern in Sydney where years ago and there is certainly a strong comparison with Shoreditch in London. The whole place is showing signs of this boho chic approach, and I know that there is a very strong art scene here. Bring in the street artists, more festivals, and let Port take off.
We went the Enigma Coffee Emporium Coffee Shop coffee shop when the billy cart derby was on. This is worth going to Port for, in the 1st place as it is really fun community day as the billy carts race down Wentworth St. From the simple backyard hammer and plank of wood jobs to the aerodynamically styled carts, this day showed just what a village atmosphere already exists in Port.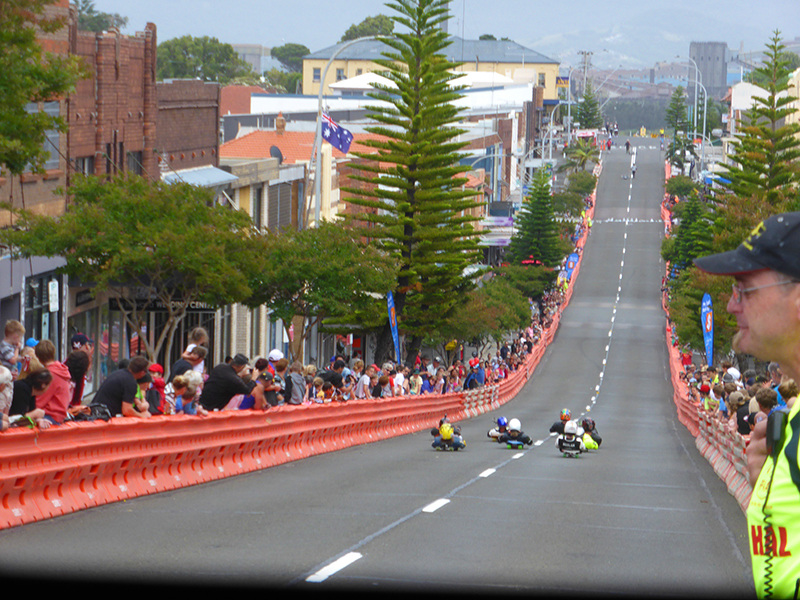 Enigma Coffee Emporium – Coffee Shop is a family run and friendly new kid on the block coffee shop, and we loved it.
The staff is great; the design is funky country meets beautiful little things and bespoke pieces of furniture that can be purchased. The coffee was good, and the new gelato flavors were very appealing. There are the beginnings of an outdoor herb garden and dining space. Big thumbs up for the atmosphere, friendliness, great staff, and great decor. Make the trip I say because Port will go places.
Enigma Coffee Emporium Coffee Shop, Port Kembla, Australia
85-87 Wentworth Street, Port Kembla, New South Wales 2505, Australia
7.30am-3.30pm