Gio Caffé Milano ITALY
In Italy, coffee is almost a religion. Yet, we don't do cafés very well. In Milan, my hometown, a coffee is a drink which is best had on the go, standing at the counter before rushing off to work or shopping. Cosy cafés are few and far between; many are standing-room only.
Gio Caffé has opened a few months ago, near my home, in the Milan neighbourhood of Lambrate. Since then, I've been going there every day, sometimes even twice a day.
It is named after Giovanna, the owner, and her young daughter Giorgia. Giovanna  is so passionate about her job, her coffees redefine the whole saying 'made with love'. She spent most of the last decade working in local cafés, learning how to make that perfect espresso and how to froth the cappuccino milk to perfect silky texture. Her family disagreed when she first decided she wanted to open her own café; she has two young children, and they didn't want her to be burdened with responsibilities. But Giovanna is a tough cookie; she persevered and as soon as she got the chance to have her own place, she went for it.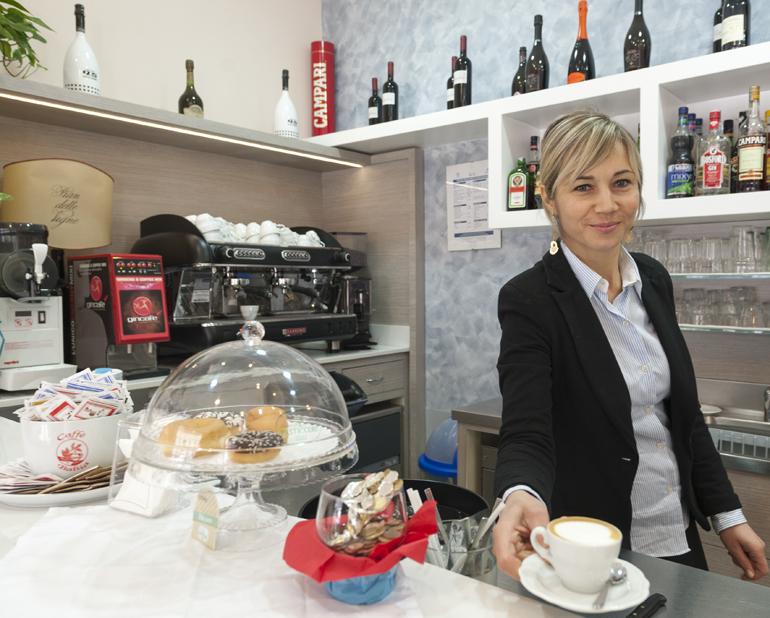 The café is quite small, but it's lovingly decorated. Giovanna jokingly refers to the café as her 'third child'. The front room is mostly occupied by the counter, where Giovanna and the barista Corinna whip up their delicious magic. Food served includes tasty croissants and cookies in the morning, sandwiches, wraps and toasties for lunch. Sometimes it's also possible to get a slice of pizza directly from the pizzeria run by Giovanna's husband, just across the road.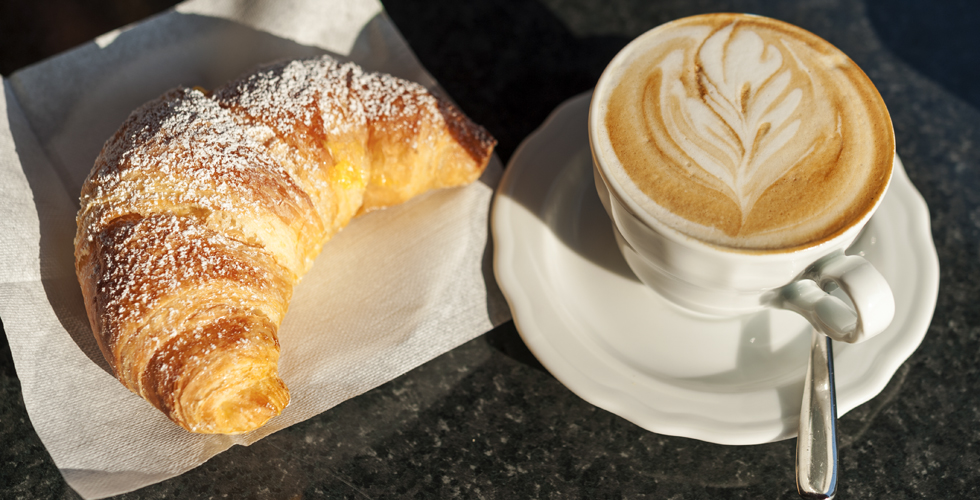 What is special about Gio Caffè? All ingredients are of prime quality, from the coffee beans to the cured meats for the wraps and sandwiches. Giovanna's passion and pride in her job make this place a real gem. Come on a sunny day and have a typical Italian breakfast of cappuccino and croissants sitting outside, watching the world go by. My favourite way to start the day!
Thanks to Margherita Ragg
Writer, The Crowded Planet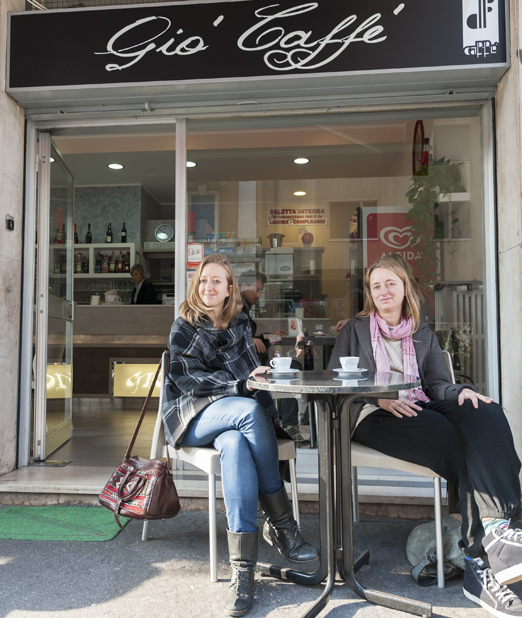 Gio Caffé
Address: Via Grossich, 29, Milan. Italy.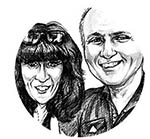 If you want to have
your coffee shop featured
on Best Little Coffee Shops, drop us an email
bestlittlecoffeeshops@gmail.com