Ok, so it is Spain, and one would expect the churros to be delicious, but in La Cocina Secreta in Cadiz in Spain, they are that extra deliciosos. Perhaps it is the sun; perhaps it is the fact that Cadiz is one of those magical Spanish places that is not too overrun by tourists as yet, but sitting there eating the hot, crisp, salty churros with generous cups of thick chocolate, while people watching …well, it's not a bad way to spend a day.
Where is Cadiz?
Cadiz in Spain is Located on the Costa de la Luz, in the southwest of Spain, the city is surrounded by the sea in the Andalusia region. Costa de la Luz means the Coast of the Light. At this point in time, Cádiz in Spain is not nearly as popular as Costa Brava, Costa Blanca, and Costa del Sol …but it will be.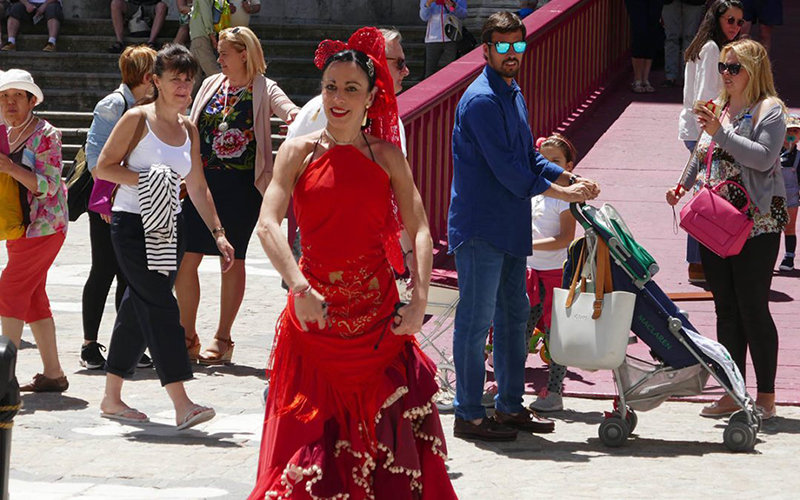 About Cadiz in Spain
Cádiz is generally considered to be the oldest continuously inhabited settlement in Europe, founded as Gadir by the Phoenicians in about 1100 BC. It is definitely the oldest city on the Iberian Peninsula. The Andalusian city of Cádiz has an ancient center, which is almost entirely surrounded by water, and lovely sandy beaches.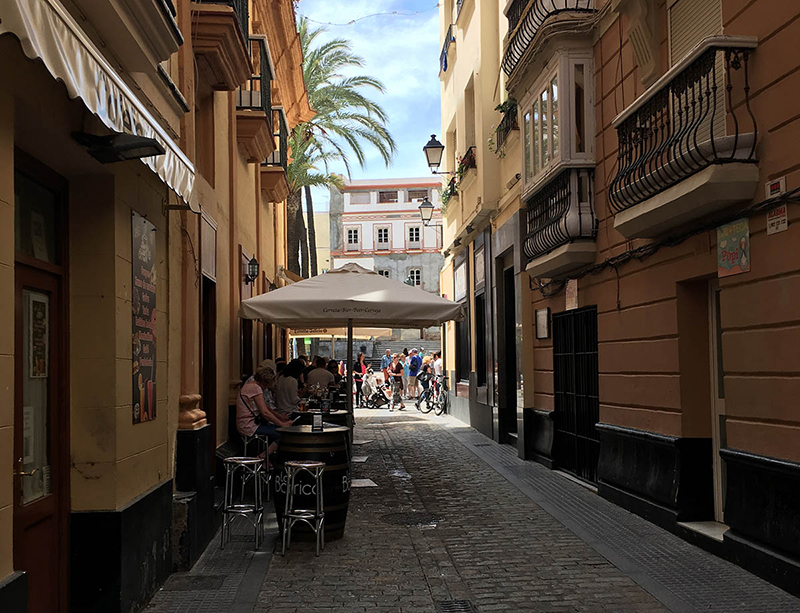 Eating in Cadiz in Spain
You definitely need to have churros and chocolate. But also need to try this fantastic fresh food from this Mediterranean country. Some of the specialties of the area are Little prawn fritters, tortillitas de camarones, boquerones or anchovies. Another Cadiz specialty is patatas alinadas al estilo, which are soft potatoes, with oil, parsley and spring onions, topped with tuna. It would be remiss not to visit Taberna La Manzanilla, a sherry tavern.
But for the best little coffee shop, head to La Cocina Secreta in Cadiz in Spain for the local specialty of Churros dipped in chocolate – a decadent Spanish treat.
Address: Plaza Topete, 12, 11001 Cádiz, Spain