Mudra Café, Ubud, Bali most commonly is known as Mudra.  Mudra not only does great coffee, but the food matches perfectly too, as does the ambience. As they say, MADE BY HAND, CONNECTED TO HEART, and as our guest writer says, only 15 people at a time.
Mudra Café, Ubud, Bali
Among the throngs of coffee shops and cafés in Bali, there a few that stand out as being unique – both for the coffee they serve and the feel of the actual location. There are a host of organic and sustainable as well as mass-produced chains within the Island of the Gods and depending on where you're staying, you're sure to find a cup of joe that will suit your taste buds. Through my experience, the coffee in Bali is rarely roasted past the second crack, meaning that you find a lighter taste, higher acidity and fantastic aromas. If you're heading to Ubud, the cultural capital of the island, there are several coffee shops that stand out like the 4th Wave hipster Seniman or the run-of-the-mill yet tasty Anomali. But if you venture a little off the main stretch you'll find one of my favorites in Indo, Mudra Café.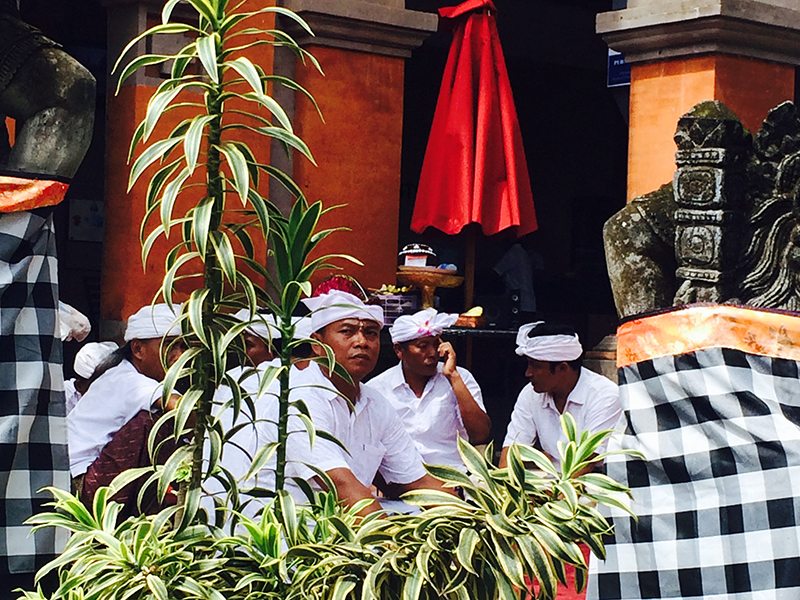 Where is Mudra Café, Ubud, Bali
If you saunter down Jl. Gootama street off the main stretch (as you should) into Jl. Goutama Sel., you'll come across this little gem. In fact, you might miss it if you blink.
About Mudra
The best way I can possibly describe the vibe and décor is "Buddha-chic". It has a sort of calmness to it where the bohemian-meets-hipster ambiance is perfectly matched with the Ayurvedic and locally-sourced menu options. Only 15 people are allowed to eat there at a time, so it's usually quiet and the food is always packed with freshness and attention to detail. And the coffee? Well, it touts itself as the "Best coffee in Bali", and I would say that it comes close. Not only is their coffee locally sourced and sustainably rich, it's delicious and comes in the best mug I've drunk out of. Do yourself a favor when next you're in Ubud and stop by this thatched-roof diamond, Mudra Café.