The Laundromat Cafe in Reykjavik, Iceland. Iceland in March brings exactly what you'd expect—frigid, unpredictable weather that transitions from light rain into a whiteout blizzard at any time. And after days of adventurous, winter activities like traipsing behind half-frozen waterfalls, hiking out to glacial tongues and hunting for the Northern Lights, I was eager to find a coffee shop with a good vibe to rest my feet.
When we stumbled upon
The Laundromat Café
, I knew we had found just the place. A vibrant coffee shop on the south end of Reykjavik's main strip Laugavegur Street, The Laundromat Café's décor is quite eclectic, with old vintage maps and poster hung along the walls. To my delight, the bar is made of shelves stacked with books organized by color, and visitors are encouraged to pick one up and have a read, or grab one of the board games lying around. And, yes—there really is a functioning laundromat in the basement!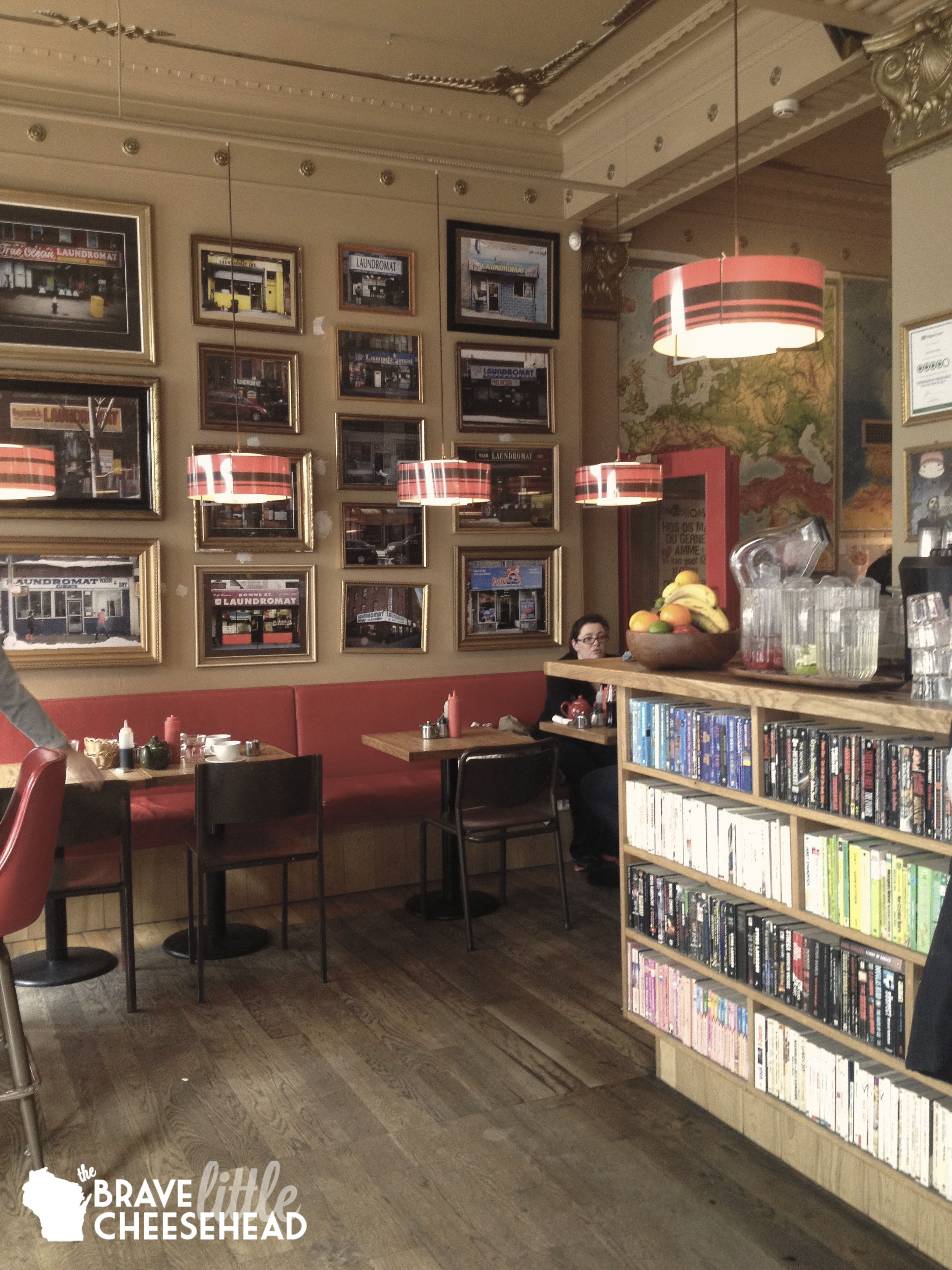 We chose a snuggly counter height table in the corner, nestled among schoolhouse style maps plastered all over the walls. The Laundromat Café has a full kitchen, with plenty of snacks on the menu. Of course, I chose to order a cheeseburger, a stack of French fries and the strongest cup of coffee they had. Nothing helps you thaw from inside out better than comfort food, and believe it or not, Iceland is actually quite well known for its take on American classics. Had I been alone, I would have plucked a book from one of the shelves and perched myself upon a bar seat near the window, periodically shifting my attention from the pages between my fingers to the passersby in the street. It seemed to be a lovely place to enjoy people watching in Reykjavik.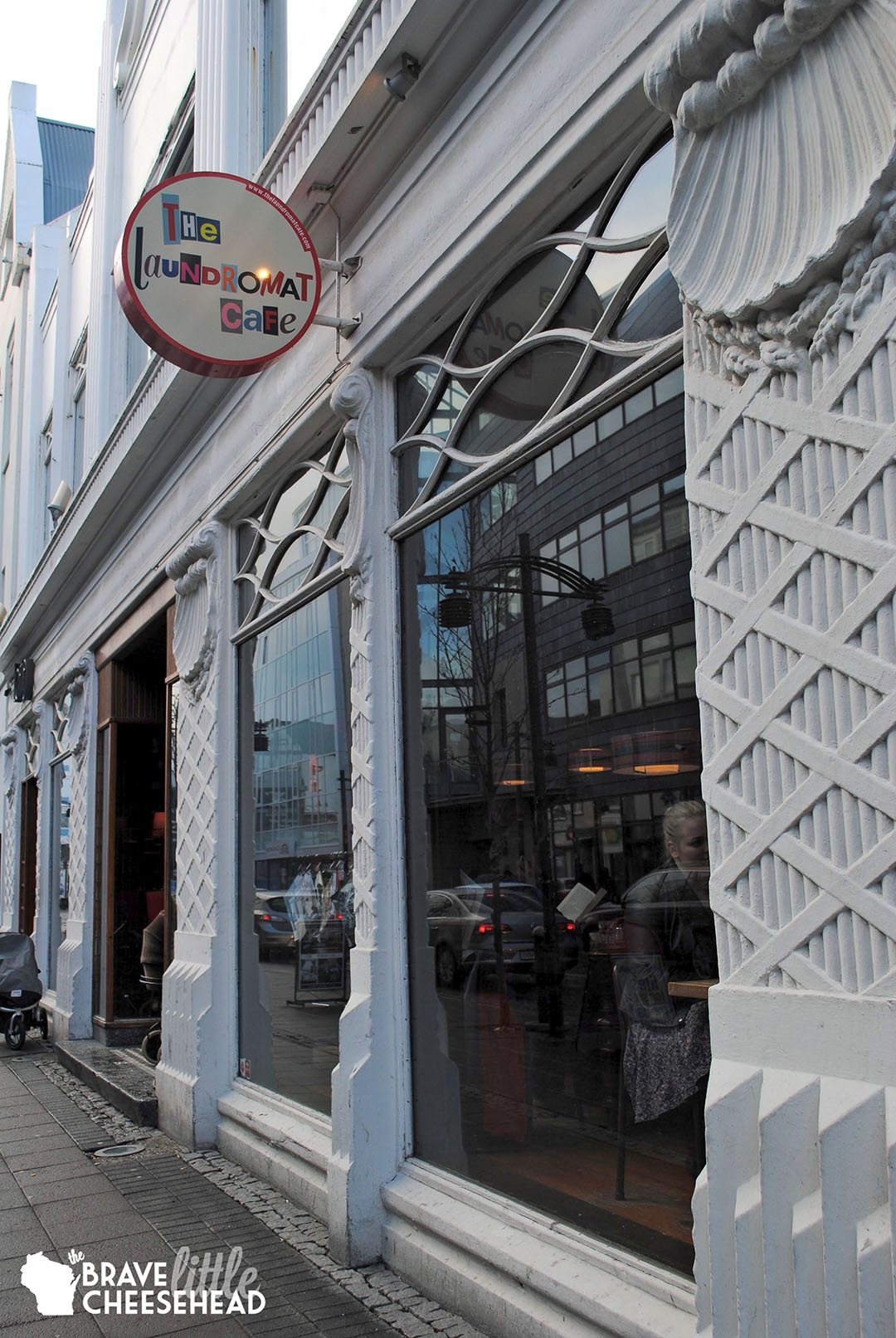 If you make it out to Reykjavik, I highly recommend a stop. You can also visit The Laundromat Café in Copenhagen, Denmark, or Osaka, Japan.
Caileigh and Holly of The Brave Little Cheesehead are two travel-addicted sisters hailing from the great state of Wisconsin, America's heartland. Now based in Seattle and Chicago, with 9-to-5 gigs, they make the most of their vacation days with affordable getaways all over the globe. Follow their adventures on their blog or on Instagram.