Le Sabot Rouge Montmartre Paris
This café is pretty, but then so are all of the cafes on the Place di Tertre in Montmartre, Paris. It is a matter really of choosing one that gives you the best vantage point of everything that is happening here. There is no denying that Montmartre is very touristy, but it is touristy for a reason.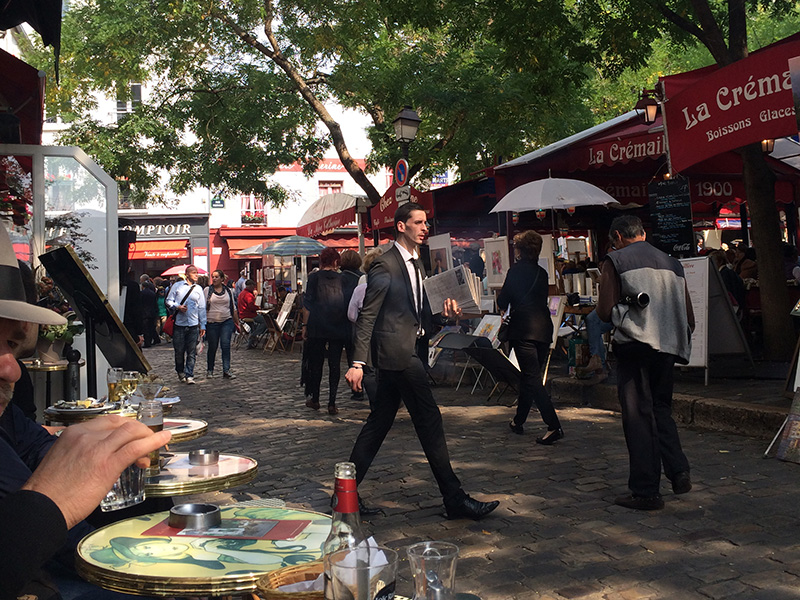 Many things that you romanticize about Paris can be seen here. Street artists, painters, cafes that have red awnings and people outside lazily sipping on wine or coffee.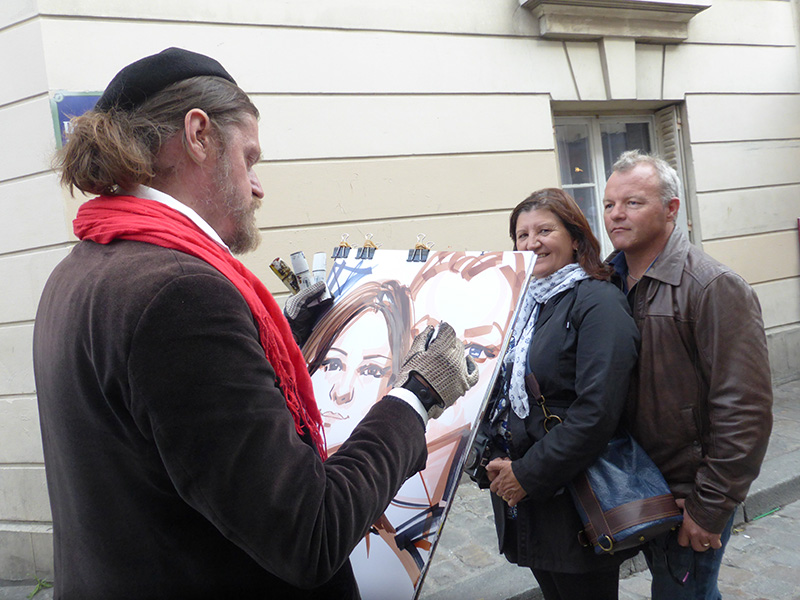 Why did we pick Le Sabot Rouge, Montmartre? Because they had spare seats, and we had an excellent view of everything that was happening. It was the perfect place to have lunch and to just sit and gaze at ..everything actually. The food was good, and the service was really pleasant. Anyone who says that the French and Parisians are rude and arrogant could not be further from the truth. Not once have we ever encountered this. In fact, quite the opposite, they are pleasant.
The lovely thing for me was when I went inside there were wall drawings, befitting of the Montmartre area, where a sense of humour is a must, and what goes on in Montmartre stays in Montmartre.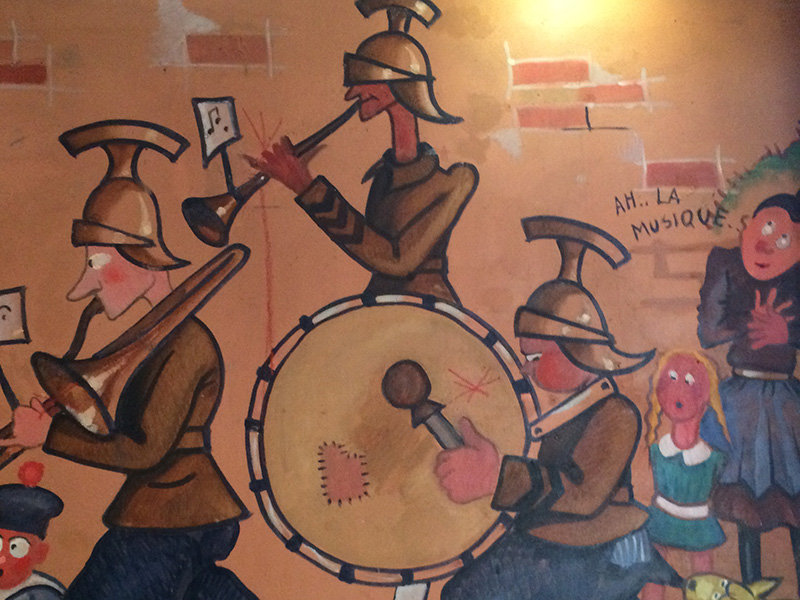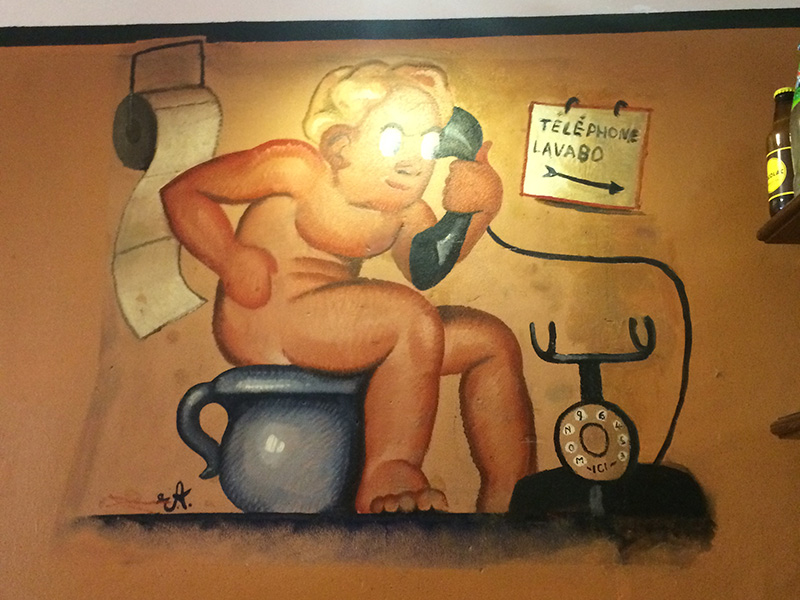 Recommending because, the staff were lovely, the food was suitable, the people watching was incredible, and Le Sabot Rouge Montmartre looked right. That seems fair enough to me.
Le Sabot Rouge Montmartre Paris
Address: 13 Place du Tertre, 75018
Paris, France