L'Ecluse Restaurant and Wine Bar in Madeleine, Paris is the quintessential Parisian cafe, where the food and wine paring is perfect for a Sunday lunch. There are many romantic restaurants in Paris, and this is one of them.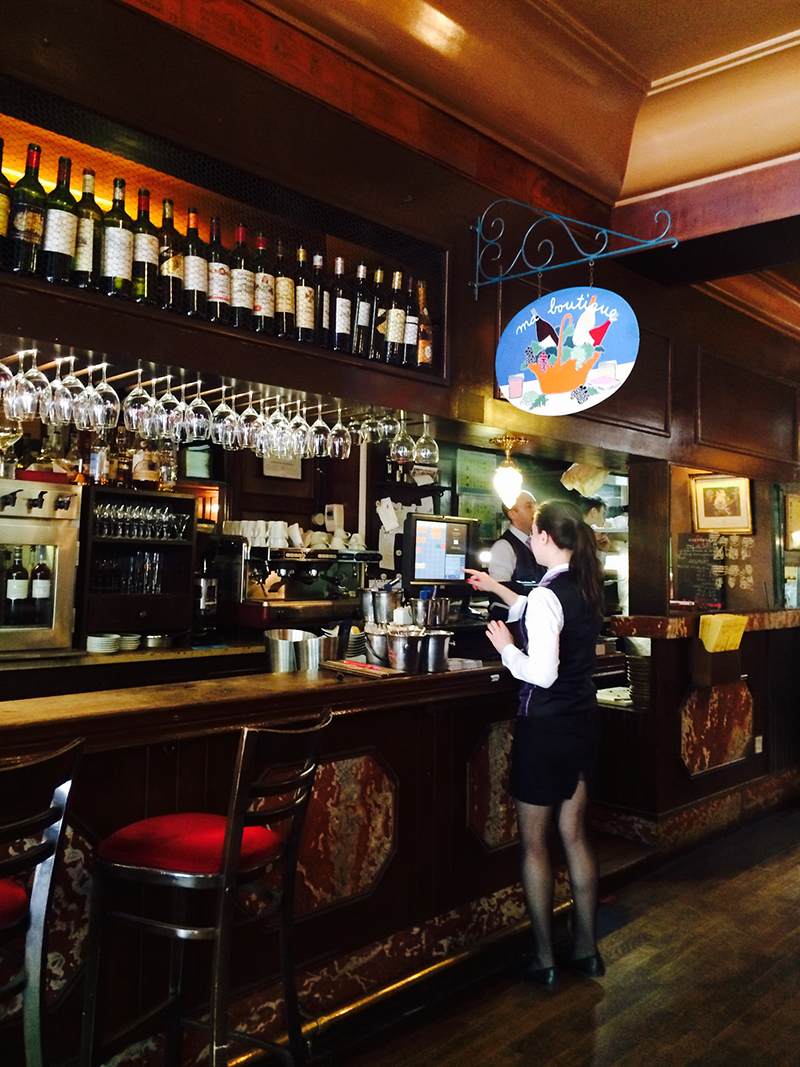 Paris is a wonderful city to wander around and surprisingly easy to discover little gems as we did when we happened upon L'Ecluse, Restaurant and Wine Bar, Madeleine. We were staying at Hotel Westminster Paris and walked, relatively aimlessly and found ourselves in the Madeliene area of the 8th arrondissement. It is here that you see e L'Église de la Madeleine, known as La Madeleine, a church dedicated to St. Mary Magdalene in Paris. It was across the road that we found L'Ecluse, Restaurant and Wine Bar.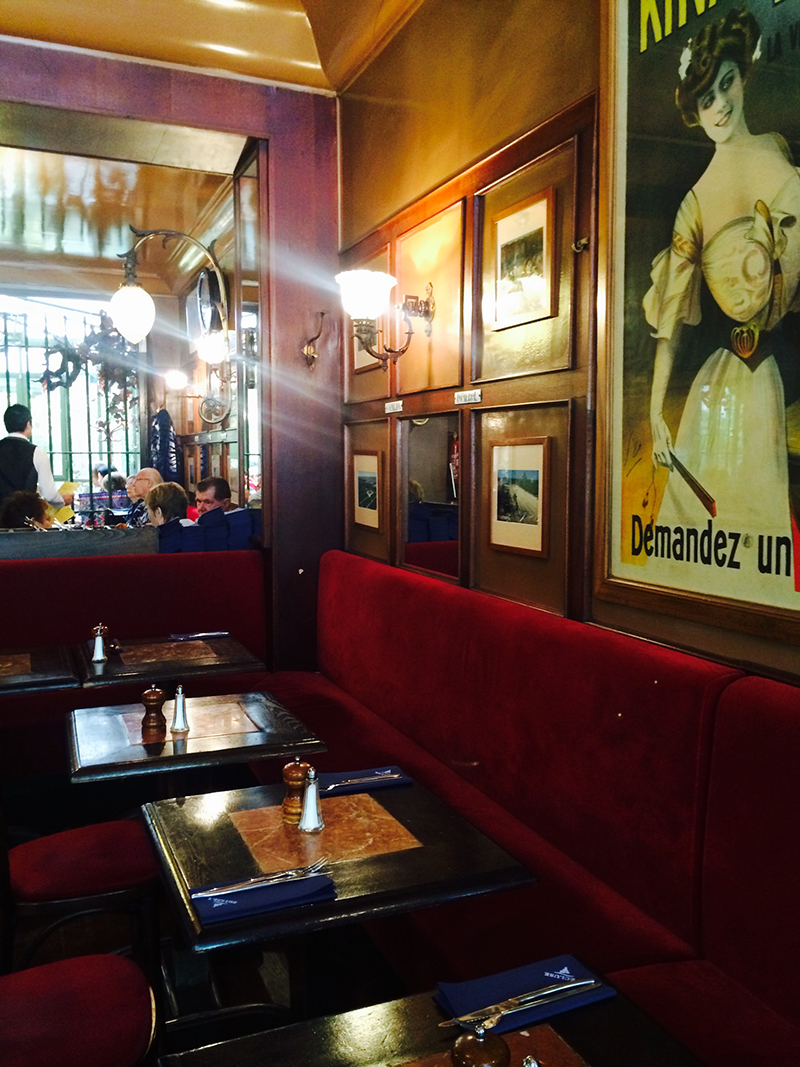 It is the quintessential Parisian café with people sitting outside soaking up the sun, and the inside was again very Parisian, or at least what I associate with what a Paris café should look like. Spend a weekend in Paris, and discover some of its many charms.
As you do, we looked at what people were eating and took our seats as it looked very appealing. The waitress advised us that the meal of the day, and it was a Sunday meal of the day, was extremely good. We went with her suggestions and ordered both the French Onion Soup and the Duck Confit.. The menu states that L'Ecluse has seasonal cuisine with tastes created using authentic regional products. Both meals were simple yet totally delicious.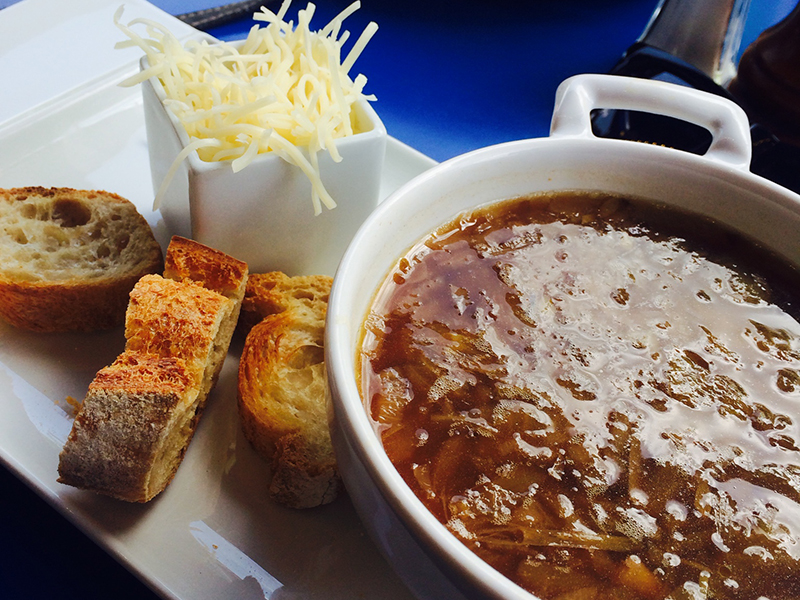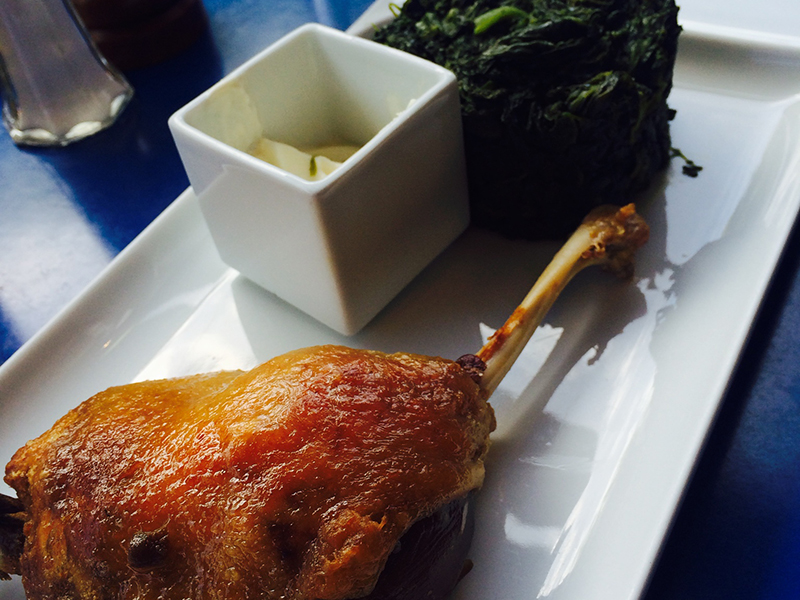 We went away from Paris for a week, on a luxury barge cruise through the Burgundy region before we returned to Paris, and stayed at Hotel Napoleon Paris in the 8th arrondissement, which was convenient as it was Sunday again and we returned to sample their next Sunday lunch special – lamb confit.
They did not fail to disappoint and nor did the suggested wine pairings.
L'Ecluse, Restaurant and Wine Bar, Madeleine in Paris
15, place de la Madeleine, 75008 Paris, France