If you have ever wondered How to Make Iced Cold Brew Coffee, you might discover that there is a little more work in getting it right than what you initially thought. Cold brew is not the same thing as pouring hot coffee over ice. Iced Cold Brew Coffee requires preparation a day before to get that refreshingly beautiful flavour that we all love on a hot summer's day or night.
Depending on how you like your coffee, work on the 1:8 coffee-to-water ratio, or for a nice good caffeine kick, a 1:4 coffee-to-water ratio. You need to make sure that you have not ground your beans too finely or you will end up with coffee sand in your mouth. Use a spice grinder which is perfect for the job.
Then you place the coffee beans into a jar, and then cover with water to let it steep for at least 12 hours. Now, do you use hot water or room temperature water? If you are in a hurry, use boiling water, but for best results room temperature water, and a longer steeping time, will yield the better results. After this you will strain the coffee.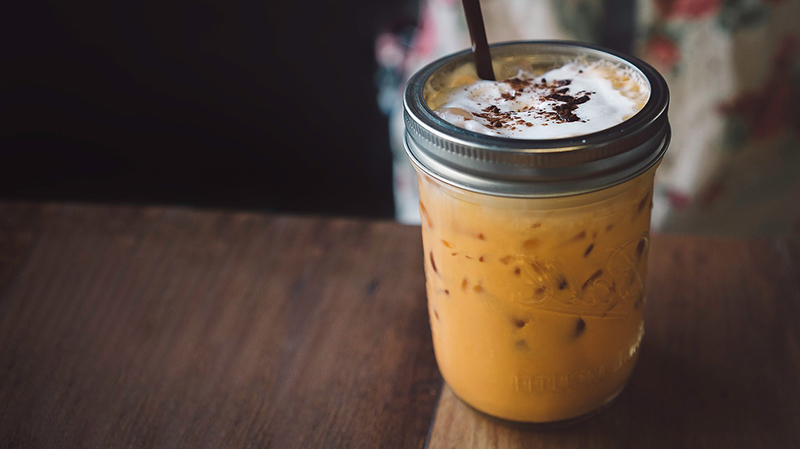 Add ice, and if you like some milk, or for something a little different why not add coffee ice cubes, which you can learn to make here.