Meson de la Guitarra Madrid is an underground tapas cellar located underneath the Plaza Mayor, so if the little ceiling window is open, you will see people's feet passing by. This is a tapas bar and when in Spain it is imperative to visit as many tapas bars as you can.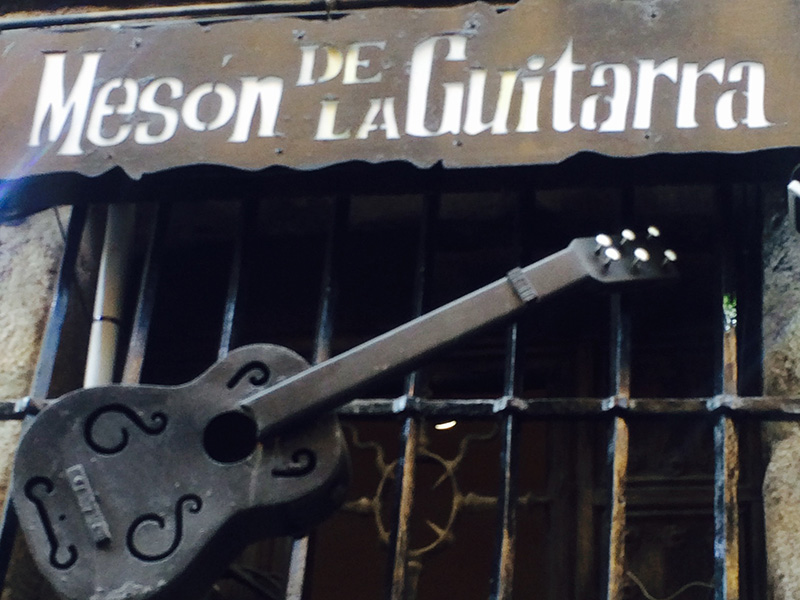 We were told about this hole in the wall, and that is what it is, and that if you didn't get there at the right time, then you probably wouldn't get in.
So we scoped the place out at about 7 pm. We quickly remember we were in Madrid, Spain's capital city and did not return to a much more respectable hour of 10.30pm. Other than young men strumming guitars and other stringed instruments, we were early. How to pick a tourist.
But people did start drifting in, and then they started to come in droves so much as we wer conspicuous, we had the best seat in the house to watch the life unfold. The music intensified as the flamenco, and Sevillian tunes played and we clapped along to the hypnotizing beat.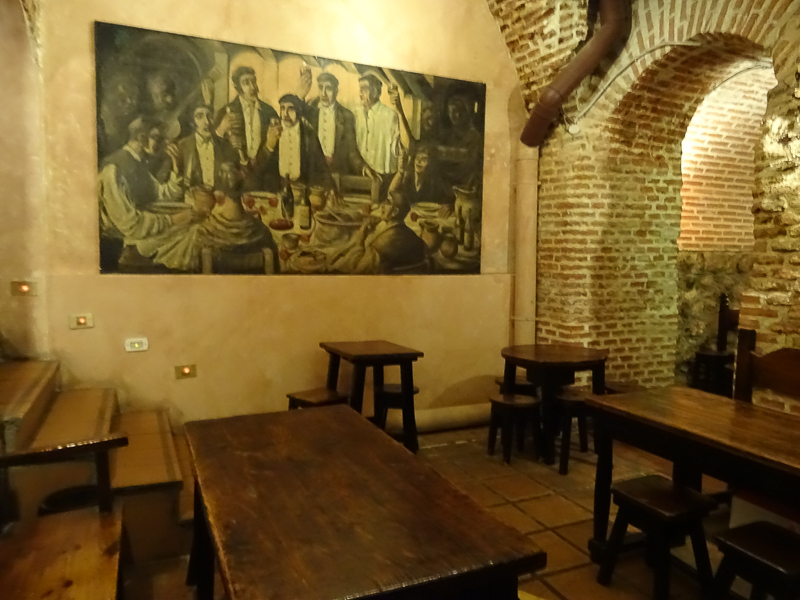 It is here at the Meson de la Guitarra where you find Spanish young men playing guitar and singing their hearts out. They are dressed in the traditional outfit that appears to be a long line of people from a specific Polytechnic that have played here for years.
On the walls, you could see what would have been their fathers and grandfathers. The Meson de la Guitarra appears to be 'there' place to play. This is not a band on a stage playing, it is people stanging around the bar, in alternative costumes, and playing when and what they feel like.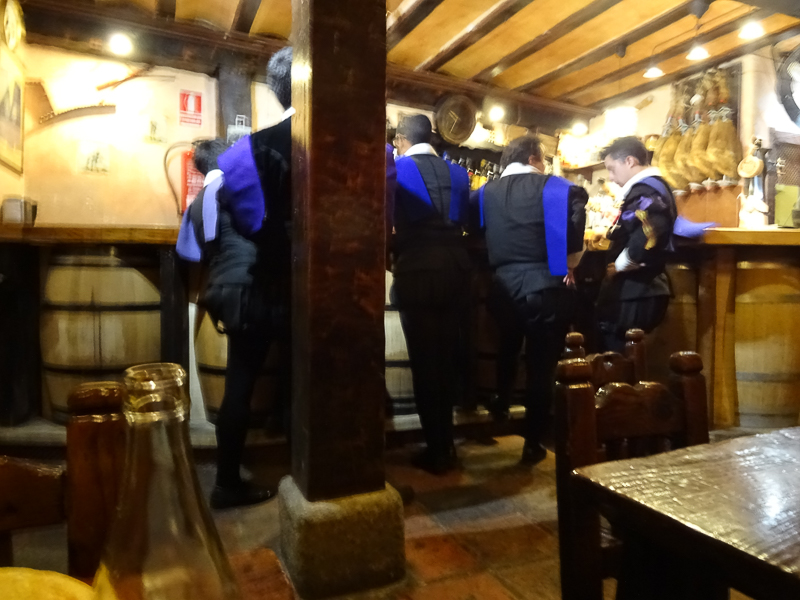 It is good, it is relaxing, and it is a picture of Spain that you want to see. With jambon a given in Madrid, this was also served with drinks.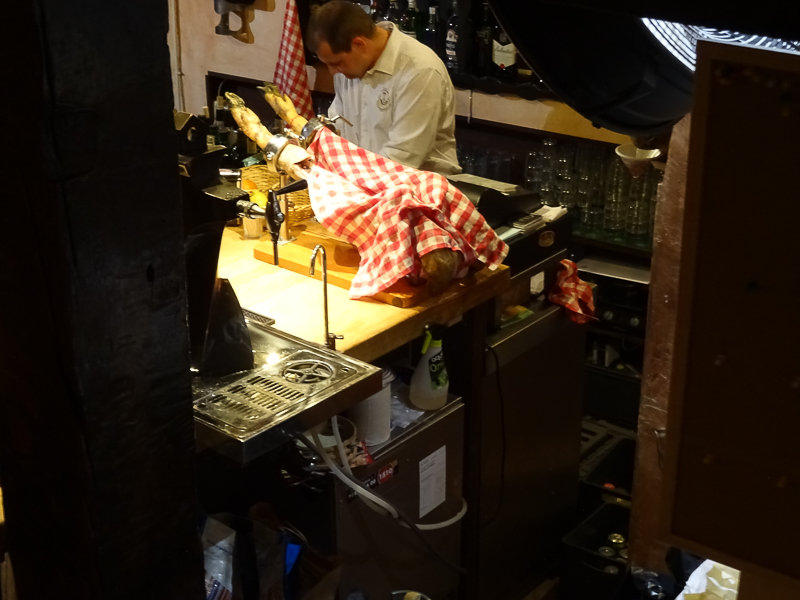 We did eat and drink there with some people we met from tomatoes soaked in oil and garlic. Simple but lovely. We followed up with calamari and a Spanish omelette. The Spanish have bigger appetites than us, as the meals were huge.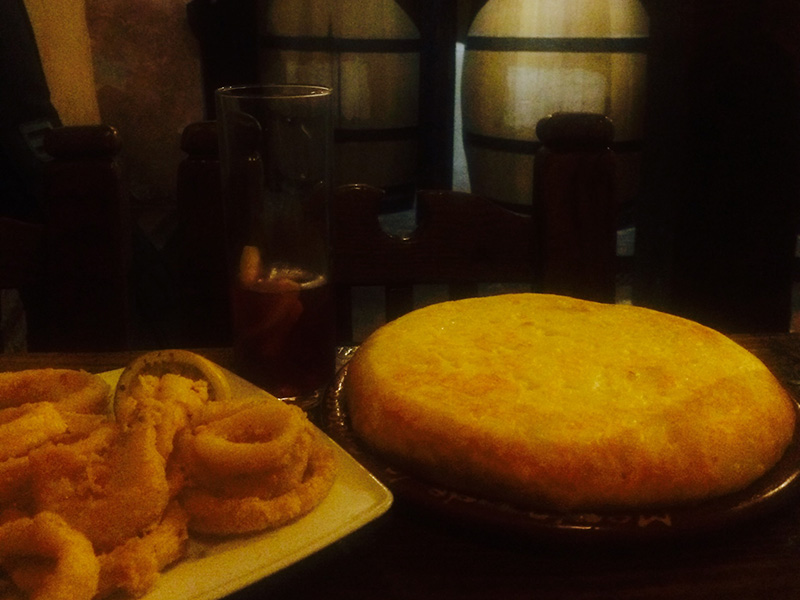 This was a great evening and a very typically Spanish one. Other than us and Belgian friends, we were the only non-locals in Meson de la Guitarra.
Meson de la Guitarra Madrid
Address: Cava de San Miguel, 13. (Just outside the Plaza Mayor)
Tel. 91 559 9531
Metro Stops: Opera, Sol