Once upon a time, there was the cutest kitsch tea room tucked away in Vancouver's beachy neighbourhood, Kitsilano. If you are planning to visit Vancouver for a Perfect Weekend Getaway then make sure you drop in here. It served tea in Granny's cups, cakes on china plates, and the promise that you never have to grow up for the next hour anyway. Neverland Tea Salon serves a variety of teas, into the double figures with clever names such as Tinkerbell's Kiss and Terri's Chocolate Orange! They also put a twist on the traditional finger sandwich, for example, Thai red curry egg salad with cucumber and mango chutney or chicken salad with walnut and pear.
The cakes are to die for and are served on a tea stand. My favourite was the passion fruit custard tart. The furniture is a mish mash of preloved items making the experience a unique one. High teas are a nice option for catching up with girlfriends and an alternative idea to the run of the mill Vancouver tourist activities. The package includes two types of tea, five finger sandwiches and cakes – a – plenty.
Be prepared to take home a doggy bag. You can make this nice meal naughty by adding the bubbles champagne!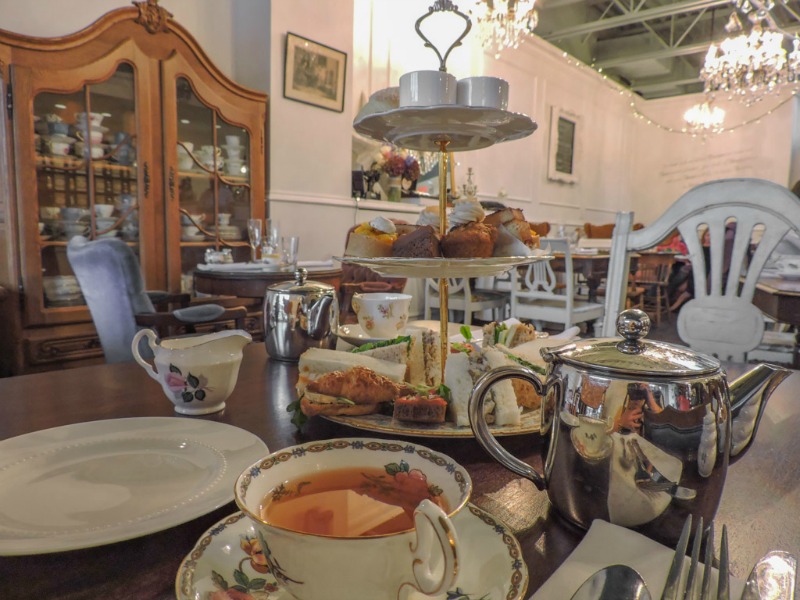 Thanks to Two Scots Abroad for sharing this amazing tea shop
Neverland Tea Salon in Kitsilano
Address: 3066 W Broadway, Vancouver, BC V6K 2G9, Canada
Phone:+1 604-428-3066