Once a bit of a hidden gem, word has got out about Nylon Coffee Roasters in Singapore with good reason. It has good coffee; lovely people running it and has not lost its very humble yet inviting ambience. Singapore is such an eclectic city, that finding a best little coffee shop like Nylon Coffee is a coup.
Nylon Coffee Roasters is located in an old housing estate in Everton Park, Singapore  and is in essence is a tiny brew bar.
Owners Dennis and Jia Min of Nylon Coffee Roasters, roast and brew their own coffee, from its unique blend of seasonal coffee beans. They take the utmost care as they treasure the beans that they source.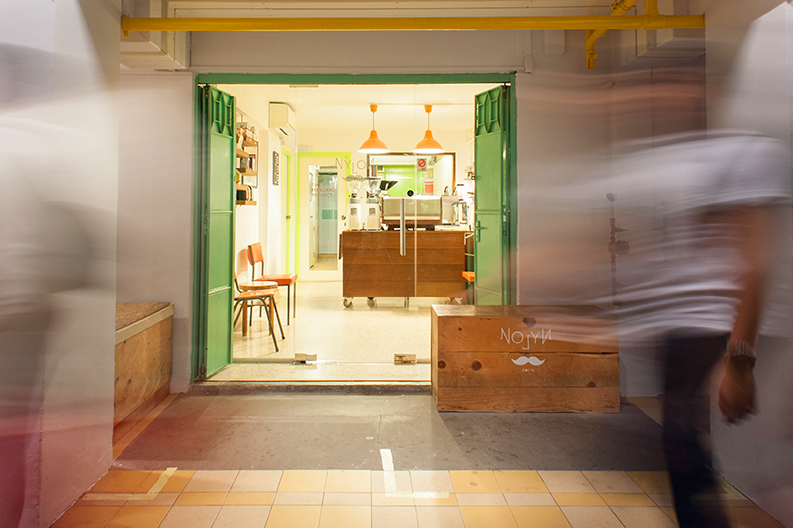 They are totally passionate about coffee and this shows. While the beans and the preparation are vey important, I am absolutely sure that great coffee is made by people who are passionate about what they do, and that is exactly why Nylon Coffee Roasters is good. Great beans, great attention to the process but beyond all of that they love what they do. It shows. I mean you don't drag yourself to an old housing estate unless there is something good that they have there.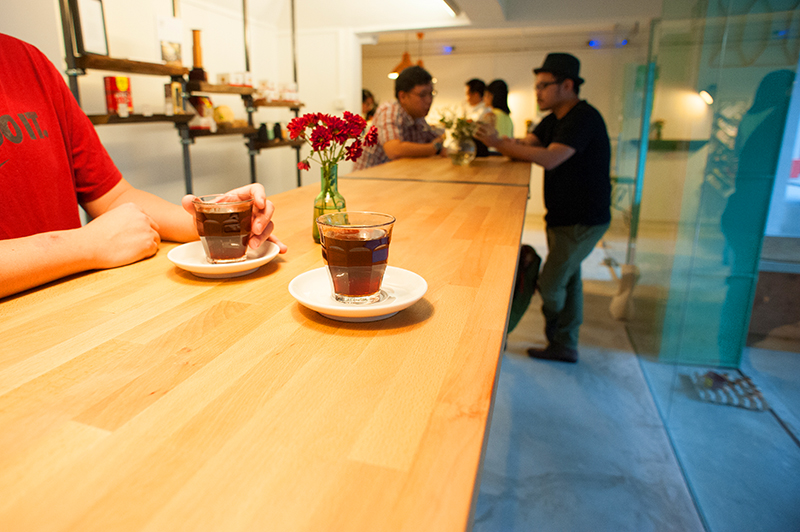 The other big draw card is that it is a really friendly establishment. This is what Best Little Coffee Shops is about, finding that place that feels like a home away from home, where you immediately feel at ease in the environment. Nylon Coffee Roasters does all of this.
Coffees are organized by cup sizes, so you order by ounces (oz), which is unique.
The communal table gives you the chance to talk to lots of people should you choose though there is also other seating available.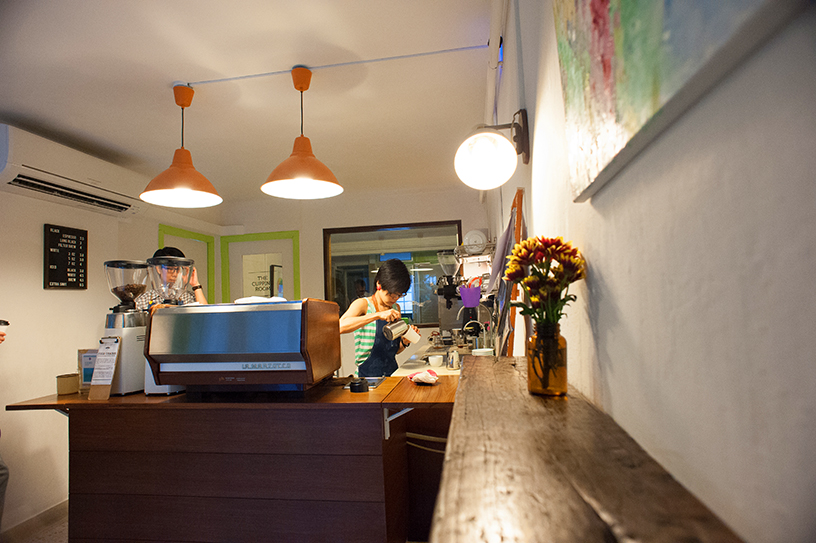 People go out of their way to find Nylon Coffee, so you will appreciate the attached map
Nylon Coffee Roasters produces honest coffee.
LOCATION
nearest MRT, Outram.
ADDRESS
4 Everton Park #01-40 Singapore 080004
OPENING HOURS
Weekdays: 8.30am to 5.30pm 
Weekends: 9am to 6pm 
Closed on Tuesdays
CONTACT US
(+65) 6220 2330
WEBSITE
http://www.nyloncoffee.sg