We we were taken to this restaurant by Maximo of Valencia Tourism and Ocho y Medio Valencia Spain is well worth the listing in the Michelin guide. You can find Ocho y Medio located in the Plaça de Lope de Vega, a charming square with the Church of Santa Catalina and adjacent Plaza Redonda close at hand.
It has an excellent position, and the outside dining area means that you can do some serious people watching. Inside the restaurant, you can see the works of hand cartoonist Daniel Torres. The walls are made of facing bricks and wooden beams that give warmth and a nostalgic feel.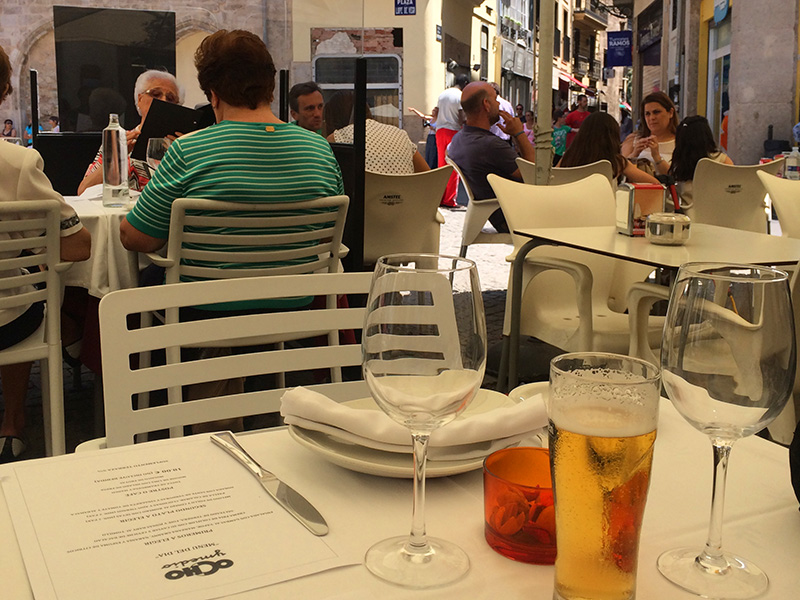 The creative cuisine is from seasonal produce, but a staple in Valencia, the rice belt of Spain is the paella.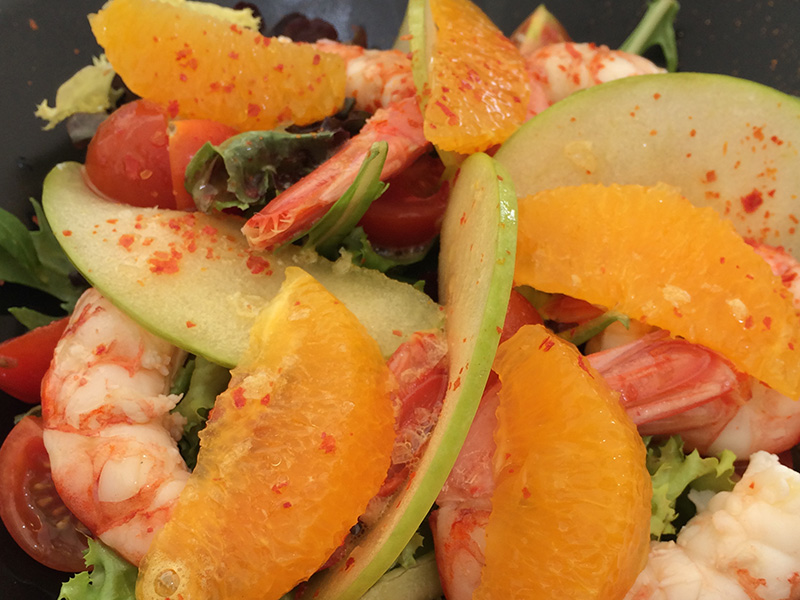 We started our meals with a range from fresh prawn salad, to a cauliflower soup with caviar and cerviche of bacalao. Gordon had the "salteado de ternera, foie y judias baby al tomillo'. Whatever it was, it did not last long.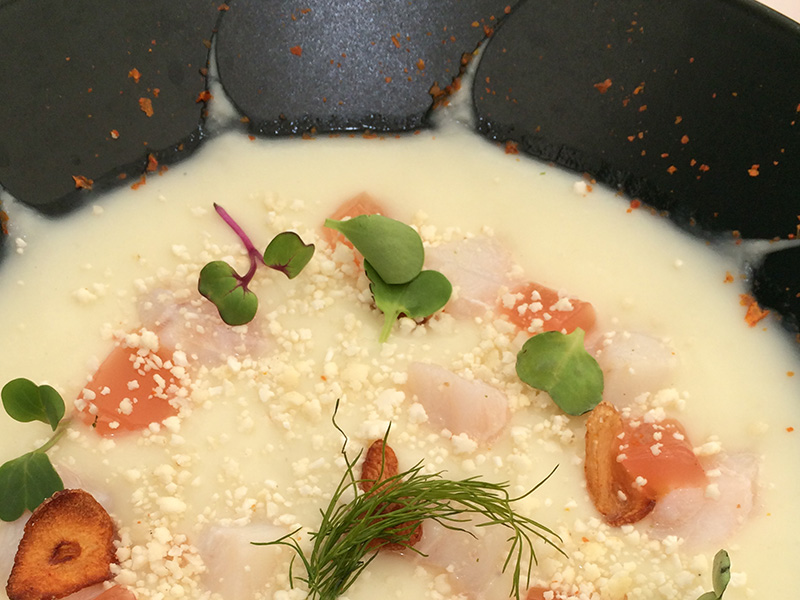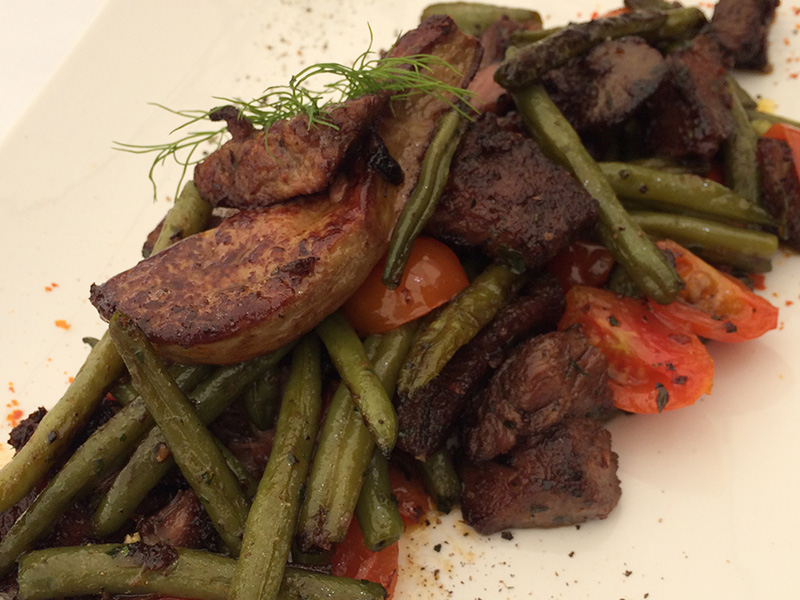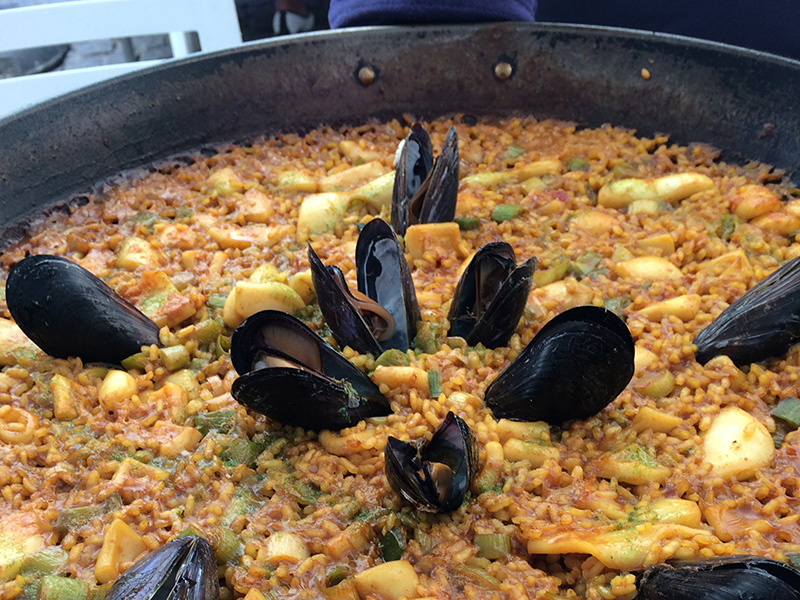 You can't go to Valencia and not have paella. Despite have graduated the previous day from the Escuela de arroces y paellas and becoming recognized as Paella Ambassadors, which you can read about on our companion site Contented Traveller and see proudly displayed on our fridge at home, we tried the paella. This was a different one to our paella and was thinner and crunchier. It was just as delicious as ours, and as each Valencian pride themselves on how good their paella is, we were very impressed.
We did finish with desert but ate them so fast that we don't have photographs.
Ocho y Medio Valencia is a lovely place to sit in the sun, eat excellent food in very good company and realize how much we love this city of Valencia
Address: Plaça de Lope de Vega, 5,
46001 València, Valencia, Spain

Phone:+34 963 92 20 22
Reservations: restalo.es