We did a food walking tour, and one of the places we visited was to have a Real Greek Coffee at Mokka in Athens. Mokka specialty coffee shop is near to the Omonia food market, and just around the corner from Monastiraki Square. They have been making coffee to the highest standard since 1922.
Mokka Café was crowded with local people, discussing the financial woes of Greece, which is always a very good sign…that they are drinking the coffee that is. The financial woes are the only thing. Greek people discuss.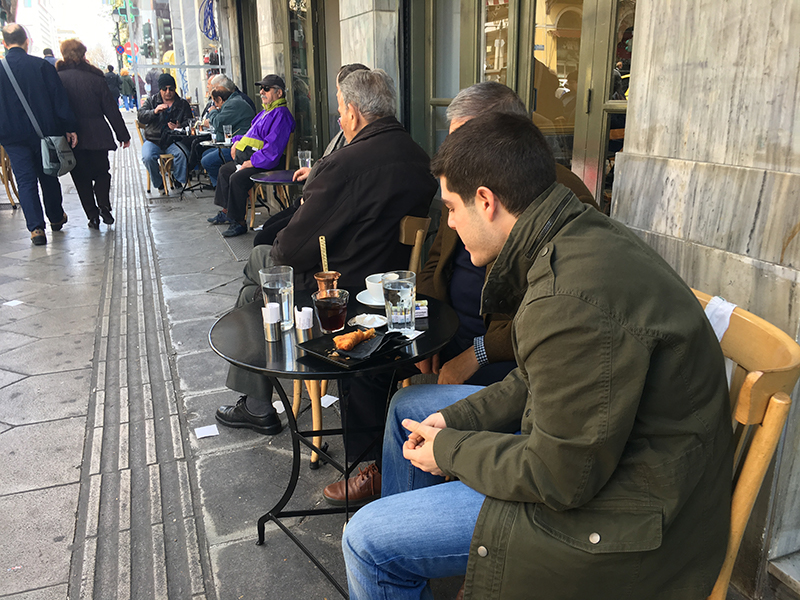 The coffee is prepared traditionally in a Greek coffee pot, or briki, which is the same as a Turkish pot, and slowly heated up in a sandbox, which is pure theatre. Coffee Brewed on Hot Sand occurs throughout the Middle East and is gaining traction in the west also.
When the coffee is ready, you are served it with an accompanying glass of water, and the best thing to eat is a Traditional Greek Yogurt Cake with Orange Syrup (Portokalopita), and some Turkish delight made wth rose water.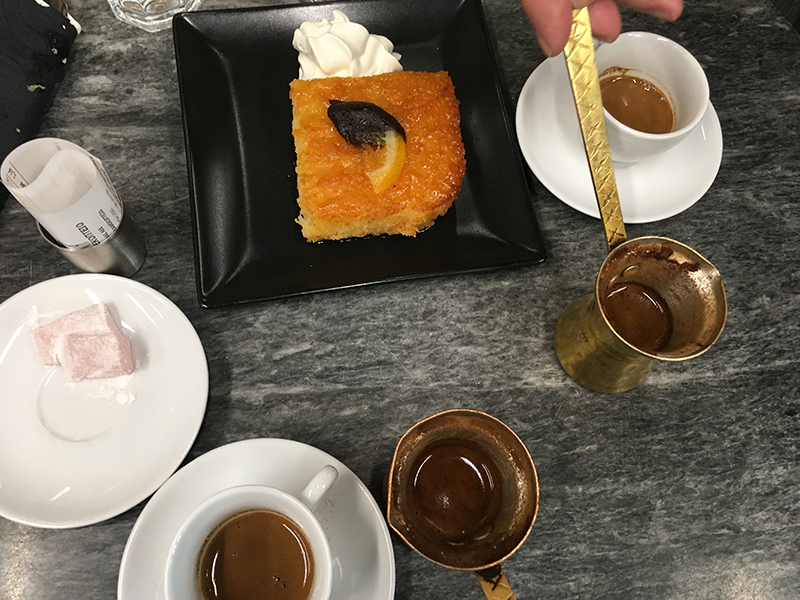 Real Greek Coffee at Mokka in Athens is strong and could give you the shakes, but it tastes amazing and keeps you going for the rest of the day.
If you want to make this kickass Greek Coffee at home, you will need a briki, a small copper or brass pot that's narrow at the top and wider toward the bottom so that the grounds fall to the bottom. Excellent coffee beans are also a must, and we suggest Mundo Novo Catuai which is what Mokka use because they are harvested and processed by Monte Alegre farm in Brazil.
Latest prices here for the briki
Real Greek Coffee, Real Greek Cafe, Real Greek Cake = Real Good Experience
Address: Athinas 44, Athina
You know you want me; latest price here