Ricardo's, Canberra: Where Cake and Theatre Collide
We went to meet a friend for coffee at Jamison Plaza, in the Canberra suburb of Macquarie. On walking into Ricardo's, it was hard not to be stunned by the cake display. This was theatre. There were trays of different S'mores cronuts with syringes filled with strawberry jam sauce and other creations. Canberra is big on injecting their cakes with more custard and more sauce, and I for one can see no issue with this.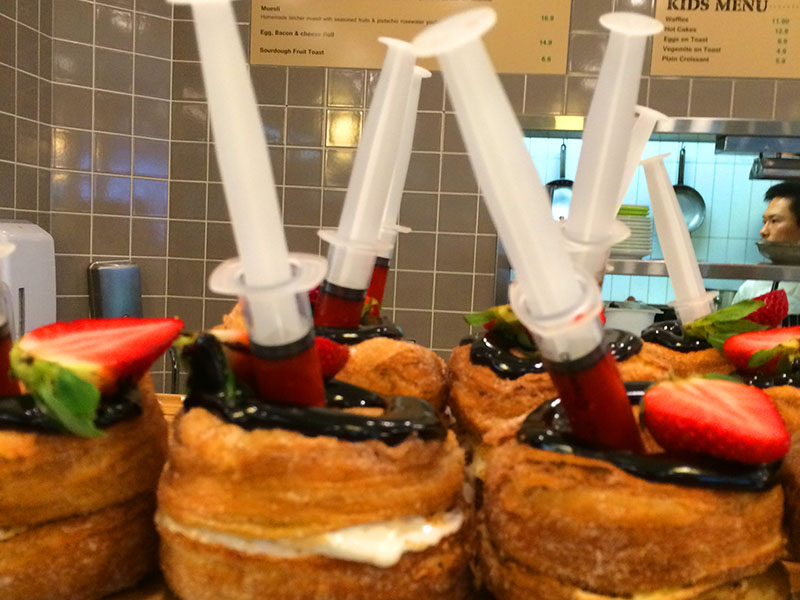 There were Raspberry mousses with blood orange curd center creations, next to a Milo something or other, with a garishly green tops. Row upon row of brightly colored macarons lit up the large display cabinets of this very busy and very open space.
We looked at the Black Forrest Chocolate & cherry mousse, chocolate joconde, vanilla creme & cherry jelly and gaytime creations and held up other people who frankly looked as perplexed at the looming decision as we were.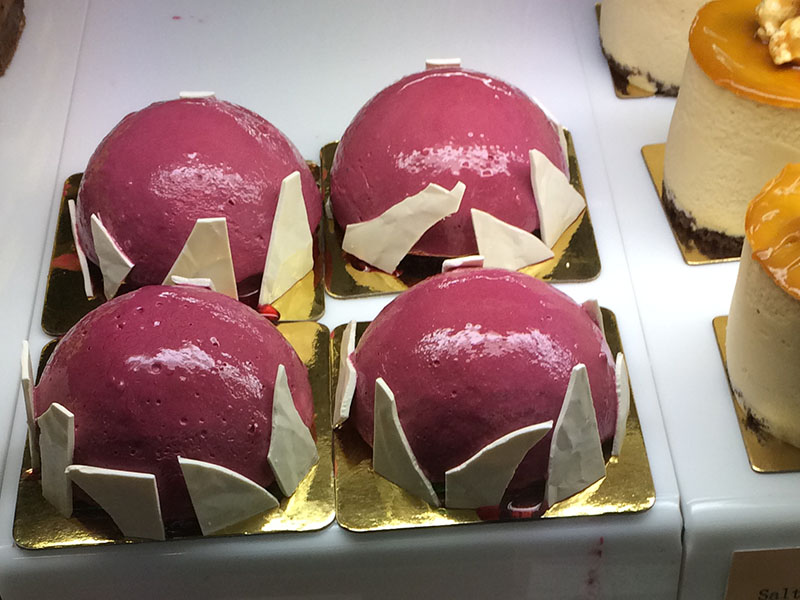 These cakes are all made by Ricardo De Marco and his team, and they play to a packed house daily. Ricardo was 19 when he opened the store and at just 28 now, he is just getting better and better. Our first time here was to watch and our second time here was to buy and eat way too much.
Ricardo's is the place to go for any reason to celebrate according to our friend.
I say, celebrate that this smart young man can cook, has a theatrical imagination and plays to a packed house daily. This is one of those performances that you see more than once.
Ricardo's, Canberra
Address: Jamison Plaza, 1 Bowman St, Macquarie ACT 2614
Phone:(02) 6251 2666
Hours: Open today · 7:30 am – 5:30 pm
Find out a lot more about Canberra, from those who know at Visit Canberra