Tmol Shilshom is a lovely café and bookstore located on Yo'el Moshe Salomon Street 5 in the Nachalat Shiva neighborhood of Jerusalem. This is one of the first neighborhoods of the city to be built outside the Old City. The café was founded in 1994 and named after Tmol Shilshom, who won a Nobel Prize for his novel "Only Yesterday" and of whom there's various photos inside.
The way in is via a small courtyard that leads to a narrow stairway. The café is divided into two lovely, cozy rooms and a small terrace. Both rooms face the main street, which is lovely and packed with small, cute shops. They are furnished with antiques, with carefully mismatched couches, tables and chairs and lots of bookshelves with a variety of books. I even noticed a copy of the 3 volumes of Dante Alighieri's Divina Commedia while browsing through the bookshelves. The café is a cultural center, with events scheduled every week and hosting famous local authors and poets, as well as young and upcoming authors.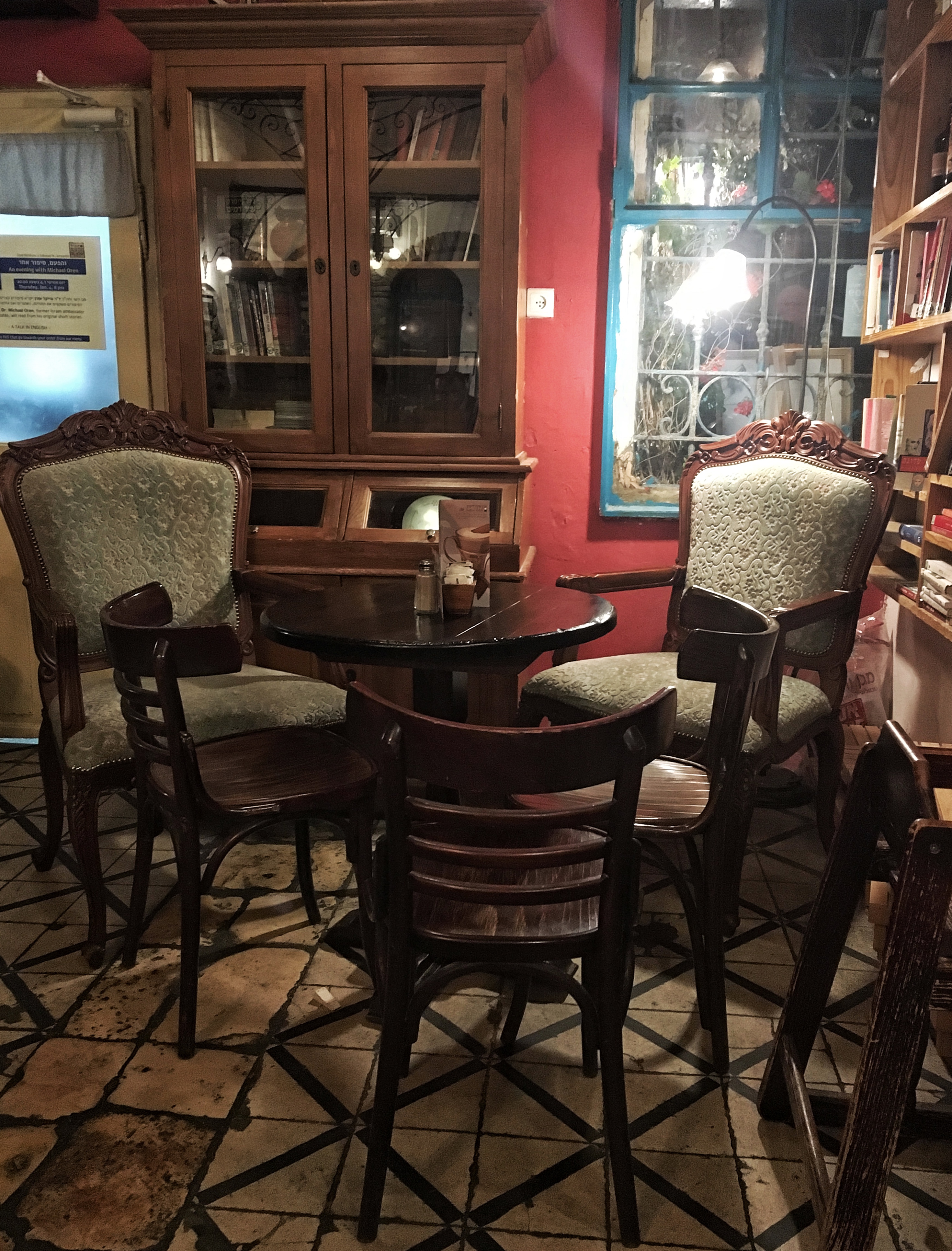 The atmosphere at Tmol Shilshom is cozy and romantic. It is said that even marriage proposals often take place there.
There is a great choice of good local food (try the shashuka – eggs cooked in tomato sauce – for breakfast) and excellent drinks, from wine and beer to coffee and local teas.
It overall is a lovely place to get a drink and spend time catching up with friends.
Tmol Shilshom is open every day until late, but closes one hour before Shabbat on Fridays and opens again after Shabbat on Saturdays.