Trappers Bakery, Goulburn Australia
On the long, hot and dusty Hume Highway that runs 807 kilometers between Melbourne and Sydney, one of the first pit stops that many travelers make, is to Trappers Bakery at Goulburn to stretch their legs and to have a good coffee, a bite to eat and to see the Big Merino, a big sheep.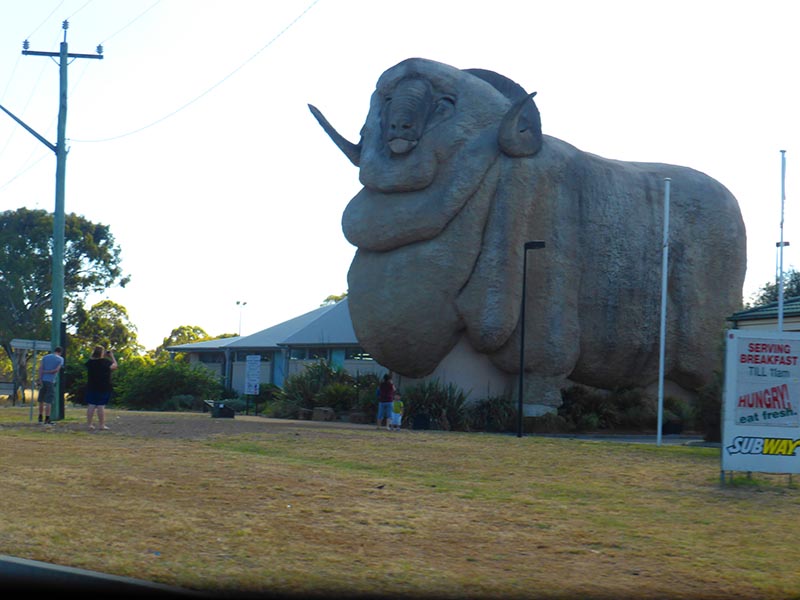 Goulburn is in NSW, Australia and was the first inland city in Australia. It is approximately two hours from Sydney, one hour from Canberra and one and a half hours from the coast, and in the middle of the Australian bush.
The Goulburn Bakery as Trappers Bakery is also known as, and the Big Merino are now next to one another, but that wasn't always the case . See The Story of the Big Merino & Trappers Bakery, Goulburn Australia for more details.
The Bakery of Goulburn or Trappers Bakery first opened its doors in October 2006 and became very successful very quickly winning many awards and bringing life back to this southern part of Goulburn.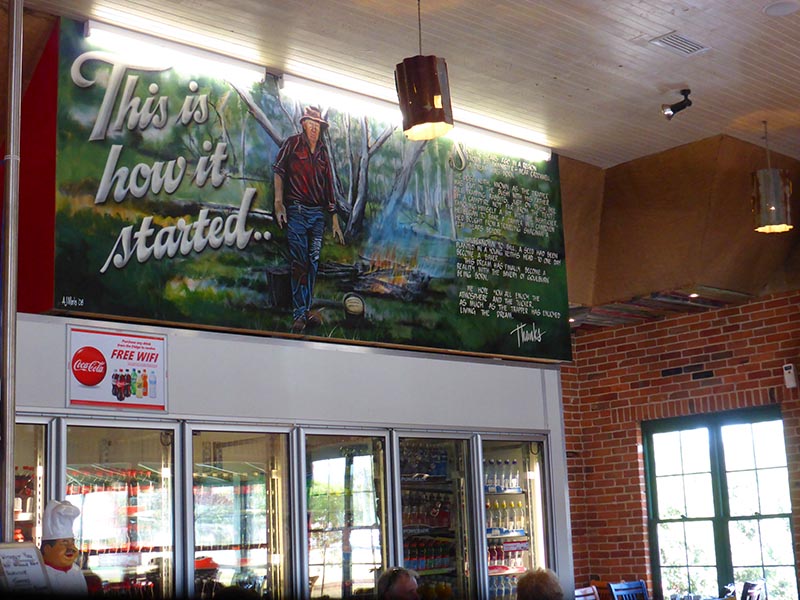 The story of Trappers Bakery at Goulburn Australia is in itself, interesting
Some 50 Years ago, in a region known as Bannister – near Crookwell, a dream was born. The boss Keith, known as The Trapper, was out in the bush with his father Bill trapping rabbits. Just on dusk, Bill lit a campfire not far from the tent. Fancying himself a bit with the bushtucker, he began to bake a damper in a camp-oven he'd bought from a travelling swagman a few years before. Unbeknown to Bill, a seed had been planted in a young Keith's head – to one day become a baker.
The bread and the good old Aussie Meat pie are signature dishes at Trappers Bakery.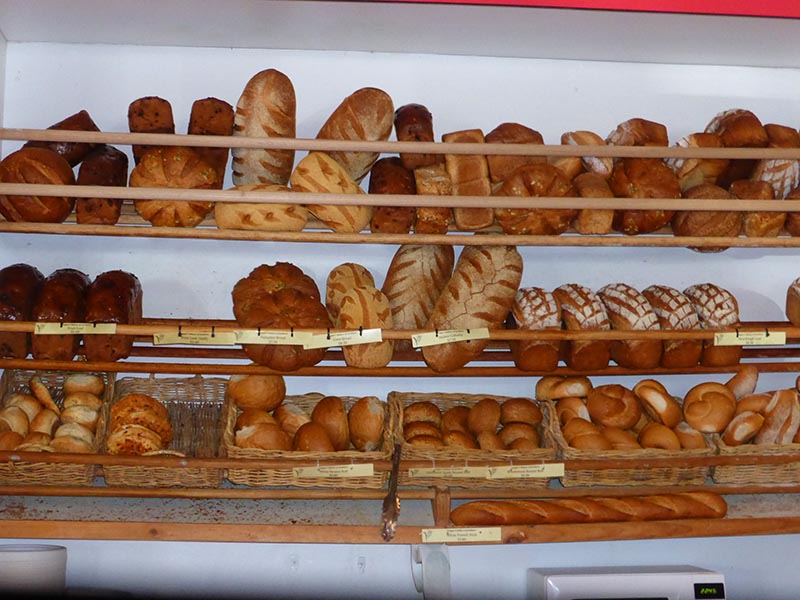 If you are looking for two fairly iconic things to see and do in Australia to give you some respite from the long and dusty road, having a coffee and a bite to eat at Trappers Bakery in Goulburn are well worth it.
Location
4 Sowerby Street
GOULBURN NSW 2580
PH: 02 4821 4477
Hours of Operation
Monday – Thursday – 5.30am – 7.00pm
Friday 5.30am – 8.00pm
Saturday 5.30am – 7.00pm
Sunday 5.30am – 8.00pm