Wired Cafe Atre Ueno Tokyo
 
Don't be put off by the fact that this is a café within a train station and a major train station in Tokyo with lots of people. People in Tokyo eat at train stations a lot and with good reason. The food is fresh and the service is typically efficient.
Ueno is a major district in Tokyo and actually a really pleasant area to stay in. We find Ueno to be very convenient as you catch the Keisei Skyliner directly there from Narita Airport and then it becomes a base to go further. For us it is a great place to stop on our way to the powder laden slopes of the traditional village of Nozawa Onsen.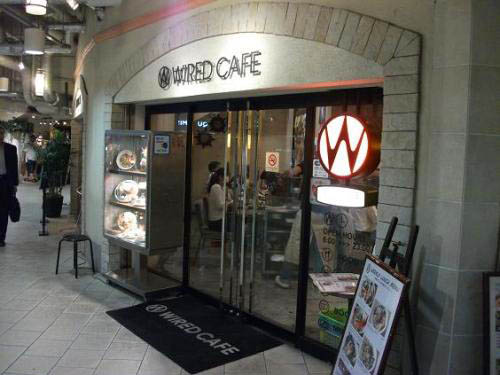 We regularly stop at Wired Cafe Atre Ueno is at Ueno Train Station because it has coffee, free wireless and internet access and good if basic food and is very reasonably priced. Wired Cafe Atre is in the basement corridor next to Ueno station's Retro Gate.
It is convenient and a pleasant little café where you can just sit and chill between trains or just to catch up on your emails over a coffee and breakfast or a light lunch. The staff is really nice and service is friendly.
This is a convenience recommendation for Best Little Coffee Shops because it is jus that, convenient. It is laid back in that you can linger over your coffee, staff always take care of your luggage and make sure you don't forget your beanie and gloves when you leave, as I have done ..twice.
Uneo Train Station
7-1-1 Ueno, Taito, Tokyo Prefecture 110-0005, Japan